Work crews have dismantled part of a historic Moray port in order to protect it from further collapses.
A gaping hole was left in the harbour wall in Cullen after the stonework crashed into the sea.
Months of being battered by tides had caused part of the structure to be scooped into the Moray Firth, leaving the pier undermined.
Crews from Wick-based Lochshell Engineering worked through the night on the coast to take advantage of low tides.
Engineers carefully dismantled the parapet while rock armour was later placed on the outside of the pier to protect it from the ravages of the water.
Stonework that has been able to be preserved from the harbour wall, which was built in the 19th century, will be kept in storage while rebuilding options are considered.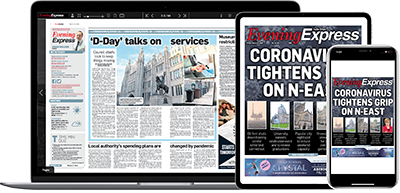 Help support quality local journalism … become a digital subscriber to the Evening Express
For as little as £5.99 a month you can access all of our content, including Premium articles.
Subscribe