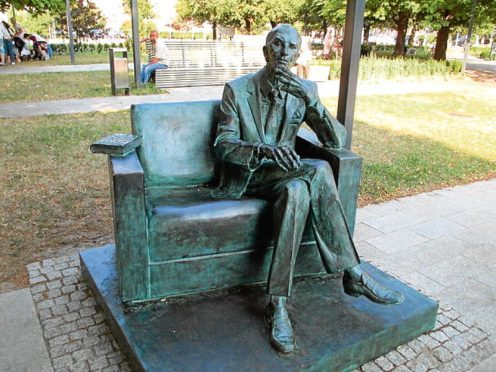 The story of a resistance fighter who was the first to tell Allies of the Holocaust committed in Polish areas annexed by Nazi Germany during World War 2 is being told in Aberdeen.
World War 2 resistance fighter Jan Karski worked as a courier for the Polish Underground resistance in the country's struggle against foreign occupation.
The exhibition, in co-operation between the Polish History Museum Warsaw, the Polish Ministry of Foreign Affairs and the Jan Karski Educational Foundation, is taking place at the University of Aberdeen's Sir Duncan Rice Library.
In late 1940, after surviving a Soviet labour camp, Jan was captured by the Nazis.
He attempted suicide, fearing he might break under the torture he experienced, but then managed to escape and continued smuggling information out of Poland.
Jan would send the information to the Polish Government-in-exile in France and then in England.
In 1942, Jan personally delivered his accounts of Nazi atrocities committed against Jews to the British Foreign Secretary Anthony Eden, and a year later to the US President Franklin D Roosevelt.
However, his reports were not believed – leading to Jan saying that the world's refusal to accept the news of the Holocaust was "humanity's second original sin".
Describing the horrors he witnessed in Warsaw's Jewish Ghetto, he said: "This was not the world. It was not humanity, it was some hell."
Professor Karin Friedrich, who specialises in Polish history at the University of Aberdeen, said: "This exhibition gives an example of personal bravery and fierce resistance against evil in very dark times.
"Jan Karski belongs to the more than 6,000 Poles who heroically defied German orders and the threat of execution by helping Jews.
"He is an inspiration to everyone with a sense of justice in a world where misery and violence continue to exist, and I am thrilled that this special exhibition has come to the University of Aberdeen."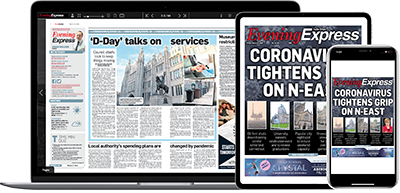 Help support quality local journalism … become a digital subscriber to the Evening Express
For as little as £5.99 a month you can access all of our content, including Premium articles.
Subscribe