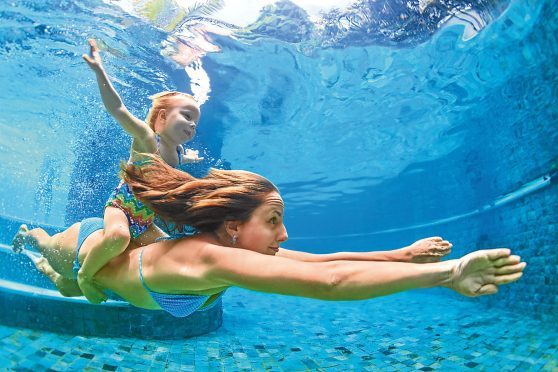 Relief workers at a local authority are set to be offered permanent contracts as it forms a new charitable trust.
Aberdeenshire Council is progressing with its own arms- length organisation to run sport and leisure facilities across the region.
A report due to go before the communities committee today at Woodhill House gave an update about the Aberdeenshire Culture and Sport Trust which is to get under way on April 1.
Full council agreed to the new trust at a meeting last month.
As part of the new organisation, staff members on permanent and fixed-termed contracts currently based within the facilities' management will be transferred as employees from the local authority to the trust.
A report to elected members said: "Employees transferring will have their current terms and conditions protected by statute, the Transfer of Undertakings Protection of Employment (TUPE) Regulations.
"An application for admitted body status has also been made to the North East Scotland Pension Fund which will ensure existing pension arrangements continue.
"Sport and Culture currently use a significant number of relief workers to support service delivery.
"The nature of a relief worker is that there is no obligation on the organisation to offer work and no obligation on the individual to accept the work on offer.
"If required for a longer period (in excess of 12 weeks) they should be offered a fixed-term contract."
An exercise carried out by the council identified 105 relief workers who should be offered a fixed-term or permanent contract.
The committee is also set to nominate three councillors for a panel to recruit independent directors for the new group.
The report continued: "Recognising the contribution of reliefs in order to ensure that delivery of service is not compromised on day one of the new organisation, a process will be developed for reliefs in order that they may be available to the new organisation.
"This will include writing to all reliefs individually to offer them the opportunity to work for the trust and seeking their permission to share contact details with the trust.
"Reliefs are eligible to join the pension scheme."