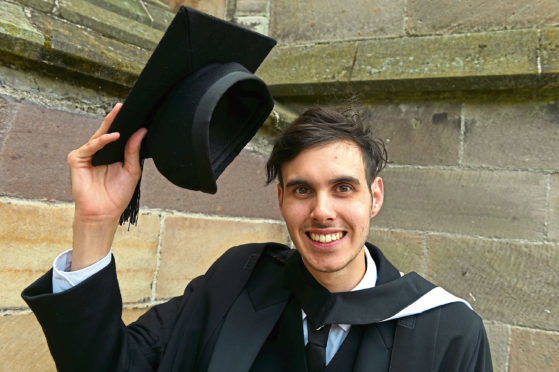 A north-east politics graduate spoke of his joy of netting his degree.
Michael Findlay, a 22-year-old from Ellon, was among the Aberdeen University graduates who were celebrating gaining a master of arts in politics and sociology.
He said: "I found that politics was my initial interest and I also found topics in sociology really interesting."
Michael focused his dissertation on regional politics in the UK – such as the "successes and failures" of the SNP in Scotland.
"It was a good topic and it was one I was invested in already to an extent.
"I found that there had been different levels of success and failures in the parties.
"The SNP have been more successful on the whole, but they also have a better platform than parties in Wales do."
During his time at Aberdeen University, one of the highlights for Michael came from his involvement with the school's Aberdeen Medics Football Club.
He said: "It's mainly a group of medical students but the club has expanded to non-medics.
"I got involved in my second year and have played goalkeeper for them.
"Initially I still lived at home, so it was good having that outlet for football training and for socialising.
"I was also on the committee for one year so I was able to give something back to the club.
"It was definitely a highlight of university.
"If you like football, it's a great organisation."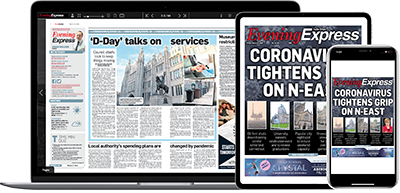 Help support quality local journalism … become a digital subscriber to the Evening Express
For as little as £5.99 a month you can access all of our content, including Premium articles.
Subscribe