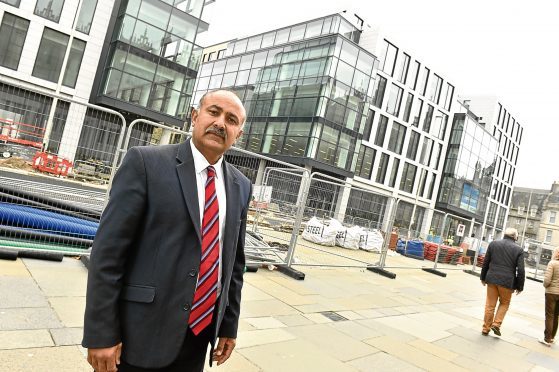 A decision not to locate Scotland's new social security agency in the North-east has led to claims the Scottish Government has "failed Aberdeen again".
First Minister Nicola Sturgeon announced the Government would headquarter the agency in Dundee, creating hundreds of new jobs in the city.
The benefits agency will also have a site in Glasgow, with at least 1,500 jobs split evenly between the two cities.
There had previously been calls to locate the agency in Aberdeen, and speaking on behalf of his group, Aberdeen Labour Councillor Tauqeer Malik today hit out at the decision to go elsewhere.
He said: "It is extremely disappointing. It just goes to show that Aberdeen really is the SNP's forgotten city.
"(Co-leader) Councillor (Jenny) Laing wrote to the Scottish Government last year with the backing of the whole council asking for the agency to be located in Aberdeen.
"The Scottish Government has failed Aberdeen again with this announcement."
The department is being formed to oversee £3 billion of welfare budgets in Scotland as part of the newly devolved powers from Westminster.
Councillor Malik added: "Only last week we had the First Minister in Aberdeen speaking about the 60,000 job losses that have had such a devastating effect.
"It would have been an ideal opportunity for the First Minister to back the city of Aberdeen by locating the agency in Aberdeen.
"Once again, we find the Scottish Government ignoring Aberdeen, the third biggest city in Scotland, while supporting Dundee and Glasgow."
In her announcement, Ms Sturgeon said: "Having powers over newly devolved benefits presents an exciting opportunity to create a social security system for Scotland that is fairer and based on dignity and respect.
"Establishing headquarters in Dundee demonstrates our support for the city's ongoing regeneration.
"Having two sites will ensure that economic benefit is spread between the east and west of Scotland and across the cities' neighbouring areas.
"The agency will also have a local presence with additional staff working across the country that will ensure that economic benefit and jobs will also be spread across all parts of Scotland."
SNP group leader Stephen Flynn said: "As with all political groups on the council, we backed the social security agency coming to Aberdeen so it is disappointing news."
A Scottish Government spokesman said: "The decision on the location of the new agency was taken following the completion of a detailed and robust analytical exercise, the details of which will be presented to Parliament and published on Tuesday.
"We remain fully committed to supporting the Aberdeen economy, as illustrated by our commitment over the past two years to the Energy Jobs Taskforce, which has provided targeted help to more than 800 companies, while assisting 4,200 people facing redundancy to retrain – many who are based in Aberdeen."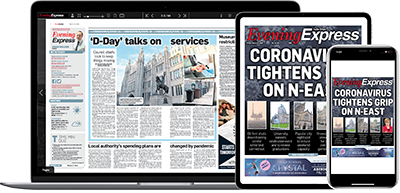 Help support quality local journalism … become a digital subscriber to the Evening Express
For as little as £5.99 a month you can access all of our content, including Premium articles.
Subscribe