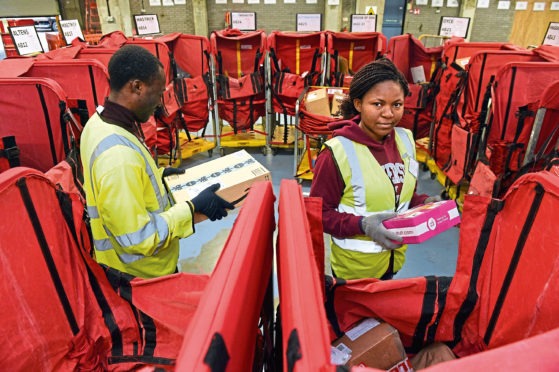 Around 1.5 million letters and parcels were processed in the north-east during Royal Mail's busiest day of the year.
The Aberdeen Mail Centre in Altens took on an extra 100 staff to deal with the surge in Christmas mail.
Extra staff have been added to the 130-strong team throughout the rest of the year.
Around 400,000 cards have also been sorted at the centre.
Plant manager John Wallace said yesterday was the busiest day at the centre on Wellington Road.
He added they were expecting to process around 1.5 million items of mail in the 24-hour period until lunchtime today.
He said: "They will travel through our plant and what we find is with it getting closer to Christmas people tend to do a lot more shopping and sending of cards right now.
"It can also be busy with the likes of Black Friday and Cyber Monday but not as much recently because we have seen these promotions being extended. We've also got 412,000 items of mail that we will deal with. It will be cards that will be coming into Aberdeen.
---
---
"Our machine that normally deals with the mail deals with around 30,000 items a day so it is a huge jump for us to work with."
To help prepare the centre for the busy December period, new casual workers are taken on at the start of the month. They help process all the items that come into the plant to be delivered before Christmas.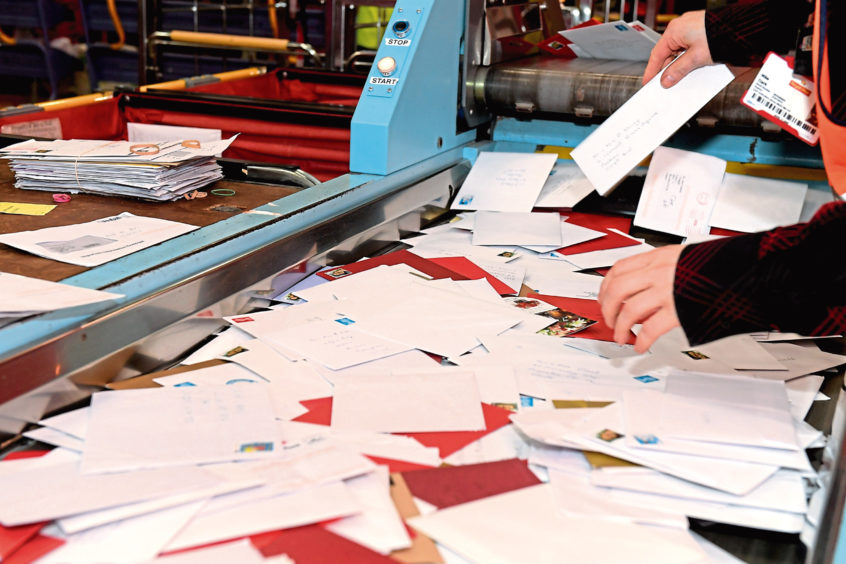 John said Royal Mail's biggest hurdle this festive season is the weather. He said: "One of our biggest challenges is, of course, the weather. We have been lucky so far that with the few storms that we have seen haven't really affected us here at the centre.
The weather, if we get some snow, can affect the network and push us back but we try to deal with this the best we can.
"I would say it is our biggest rival – but the other is badly written mail.
"We do our best to deliver items that have incomplete addresses on them but we would ask people to please ensure they write the full address and postcode on any mail they are sending."
Of the 1.5 million items sorted by the Royal Mail over the last 24 hours in Aberdeen, around 100,000 of them will be parcels. However, the centre also deals with children's letters to Santa.
John said: "Royal Mail has enjoyed being the carrier for Santa's letters to children for the last 55 years.
"Every year we help make sure children's wishes are delivered."
Despite being one of the busiest periods of the year, it is the culmination of year-long planning to ensure that the Royal Mail runs smoothly. Planning for Christmas 2019 will begin in January.
To keep spirits high during the busy period, staff enjoy getting in the festive spirit.
John said: "We normally host a Christmas jumper day and a Christmas socks day with our managers and frontline staff. It is a busy time but during Christmas there is a different feel in the air at the centre. There is a good team spirit."
Royal Mail has also advised on the last days for posting. For second class mail it is Tuesday, first class next Thursday and special delivery is next Saturday.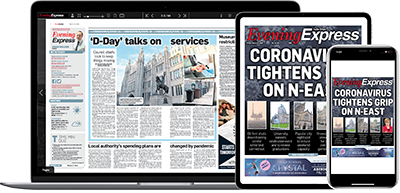 Help support quality local journalism … become a digital subscriber to the Evening Express
For as little as £5.99 a month you can access all of our content, including Premium articles.
Subscribe