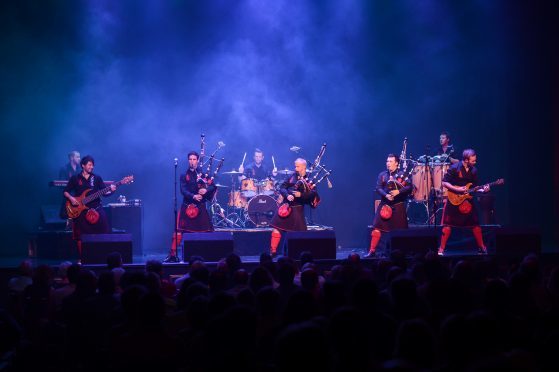 One of the world's leading pipe bands is set to headline a new evening event at this year's Taste of Grampian festival.
The Red Hot Chilli Pipers have been announced as the headline act for Mart Fest – a new evening event which will be an extension of the food and drink festival on Saturday, June 3.
Mart Fest, which takes place at Thainstone Exchange Centre, will showcase craft beer and cider producers, craft gin makers, street food vendors and numerous different bars.
There will be a piano bar, an acoustic lounge, a Rye and Soda lounge and a beer garden for guests to enjoy.
Entertainment for the event also includes local singer Mike Black and Phase 4, with more acts to be announced.
John Gregor, executive director of ANM Group and chairman of Taste of Grampian, said: "Every year we have successfully introduced a new element to Taste of Grampian and believe this is one of the main reasons for the continual growth of the event.
"This year is no different and we are delighted to be extending the festival by introducing our new Mart Fest, a fusion of local brewers, craft spirit makers, trendy local street food pop-ups and a variety of musicians, bands and street entertainers. It's going to be an evening not to be missed."
Carol Fowler, managing director of Prime Event Management and Taste of Grampian event manager, said: "We are delighted to introduce our new after-party Mart Fest. This brings a new dimension to the food festival extending it into the evening.
"We will have a variety of street entertainers for guests to enjoy while they tuck into all the local street food and drink offerings, and we are delighted to announce the amazing Chilli Pipers as headline entertainment."
Visitors with an entry ticket for Taste of Grampian will receive free entry to Mart Fest. Otherwise it is £10 and can be booked at www.tasteofgrampian.co.uk
The event is family friendly, however, it is for over 18s only from 9pm.