Recycling rates across Aberdeen increased by 6% last year – but still fall below the national average of 45%.
And figures from the Scottish Environmental Protection Agency (SEPA) show Aberdeenshire's rates also fall below the average, remaining static at around 43% for three years.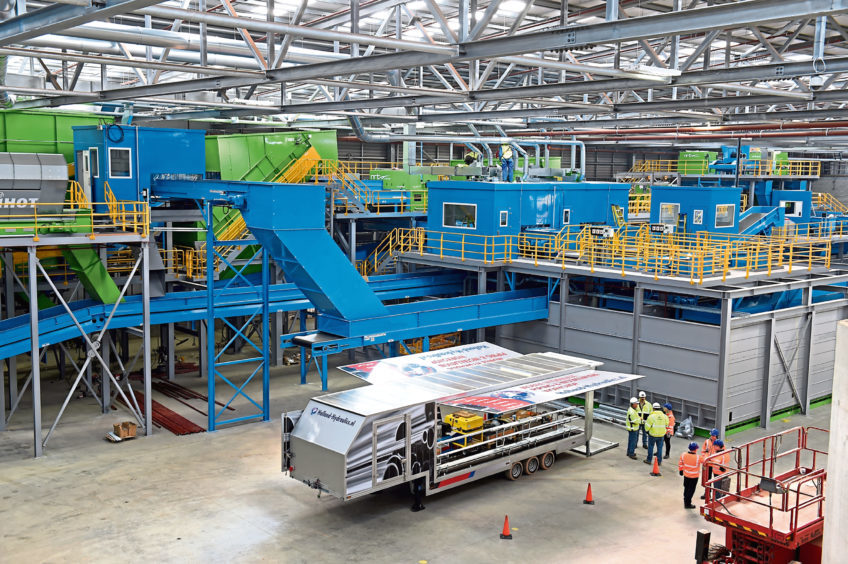 A total of 43.9%  of waste was recycled in the Granite City in 2017 – up from 39% the previous year and in Aberdeenshire, 43.7% of the region's waste was recycled – up just  0.2% compared to 2016.
Both local authorities fell below an average for Scottish councils of 45.6%, with Aberdeenshire Council branding the situation "disappointing".
---
---
Philip Bell, vice convener of the city council's operational delivery committee, said Aberdeen City Council has seen "significant improvement" in the recycling rates since the roll out of the new mixed recycling service in March 2017.
He added: "Since March 2017, we have also completed the installation of a full communal mixed recycling service across those areas of the city not suited to individual bin collections.
"This means that almost every household in Aberdeen now has access to a mixed recycling service as well as food and/or organic collection, which has been the major contributing factor to the reported increase.
"2018 will be the first full calendar year that all services have been operational, and we anticipate continued improvement in our recycling performance.
"The success of these schemes relies on the people of Aberdeen continuing to make good use of the services and we will continue to encourage and help all communities to do this."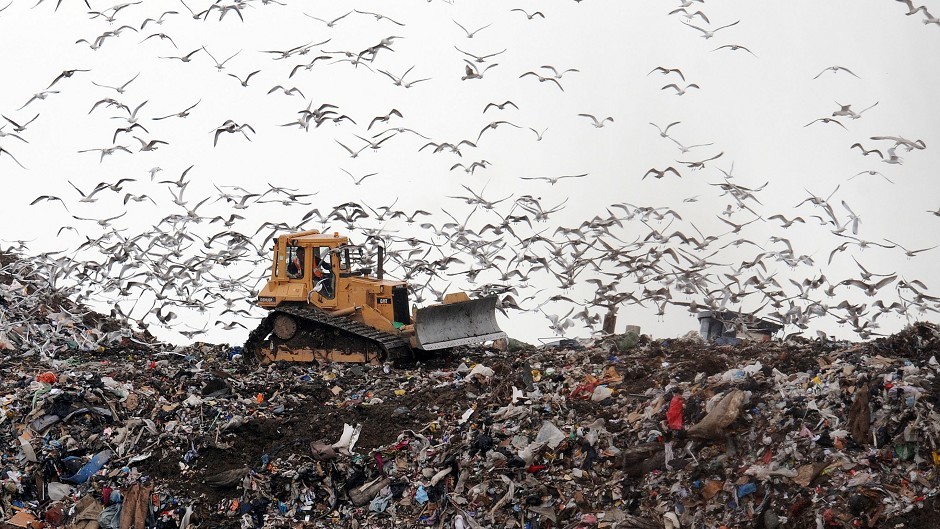 Aberdeenshire Council's head of roads, landscape and waste services Philip McKay said: "It is disappointing to see that the recycling rate for Aberdeenshire has remained static at around 43% for three years now.
"Recent analysis of the materials put into the landfill bins by residents showed Aberdeenshire's recycling rate could be as much as 70% with the current services provided.
"Other local authorities have reduced their landfill bin capacity to improve their recycling rate and have been successfu.
"Our new waste strategy looks to adopt a similar approach and I would encourage residents to get involved to voice their opinions during the consultation process which closes on Friday."sept 28
Of the 127,632 tonnes of rubbish generated in Aberdeenshire in 2017, more than half (54.8%)  went to landfill.
In Aberdeen, 36% of the city's 87,787 tonnes of waste still goes to landfill.
However, for the first time there was more waste recycled nationally
(1.12 million tonnes) than landfilled (1.11m).To take part in Aberdeenshire Council's  waste consultation visit bit.ly/AshireWasteConsult