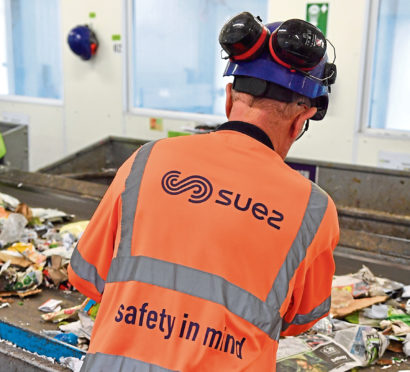 A new study has revealed how people in the north-east feel about public services, how often they recycle and even their attitudes towards climate change.
The Scottish Government's Household Survey, which spoke to more than 10,000 people across the country, looked at a broad range of topics, from attitudes towards global warming to opinions on local services.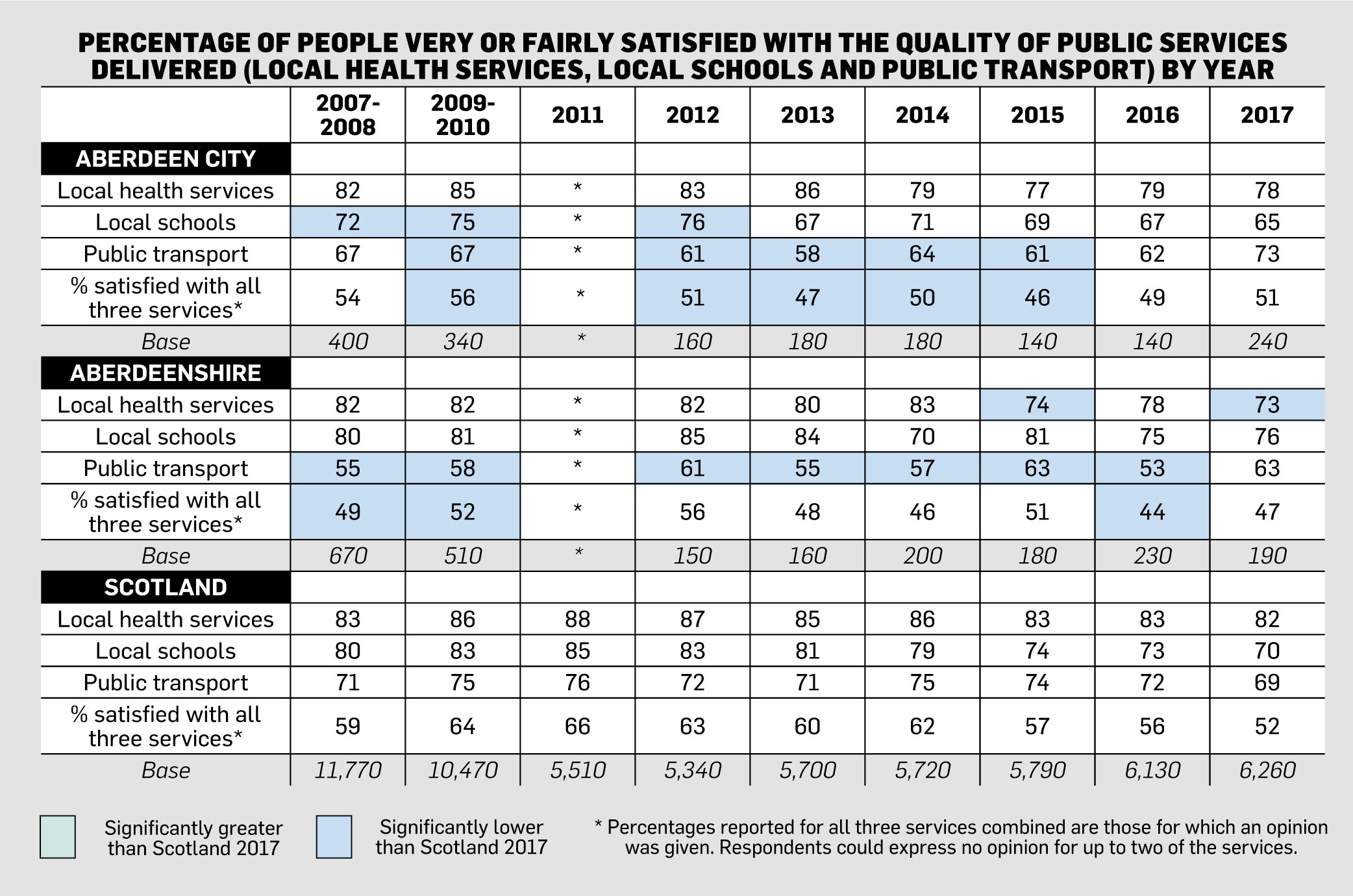 According to the survey, 65% of people in Aberdeenshire and 56% of people in Aberdeen dispose of food waste in the right way, using a council receptacle. The Aberdeenshire finding soars above the average for the rest of Scotland, which stands at 55%.
Attitudes towards recycling across the north-east have shifted in the past six years. The survey shows the number of people who dump food waste alongside other rubbish has dropped from 71% in 2012, to 22 in 2017 in Aberdeenshire, and from 67% to 43% in Aberdeen.
The Scottish average is more than double that of Aberdeenshire, with the report showing it stands at 48%.
---
---
Figures show the number of people using council-provided bins has also shifted, from 20% in Aberdeenshire and 31% in the city in 2012, to 65% and 56% respectively.
The survey also found 19% of people in Aberdeenshire "aren't convinced" that climate change is a real problem, a statistic that has steadily grown from 11% in 2013.
Aberdeenshire also has just 48% of people who believe that climate change is an immediate problem, 13% lower than the average of the rest of Scotland. This compares to 7% of people in Aberdeen.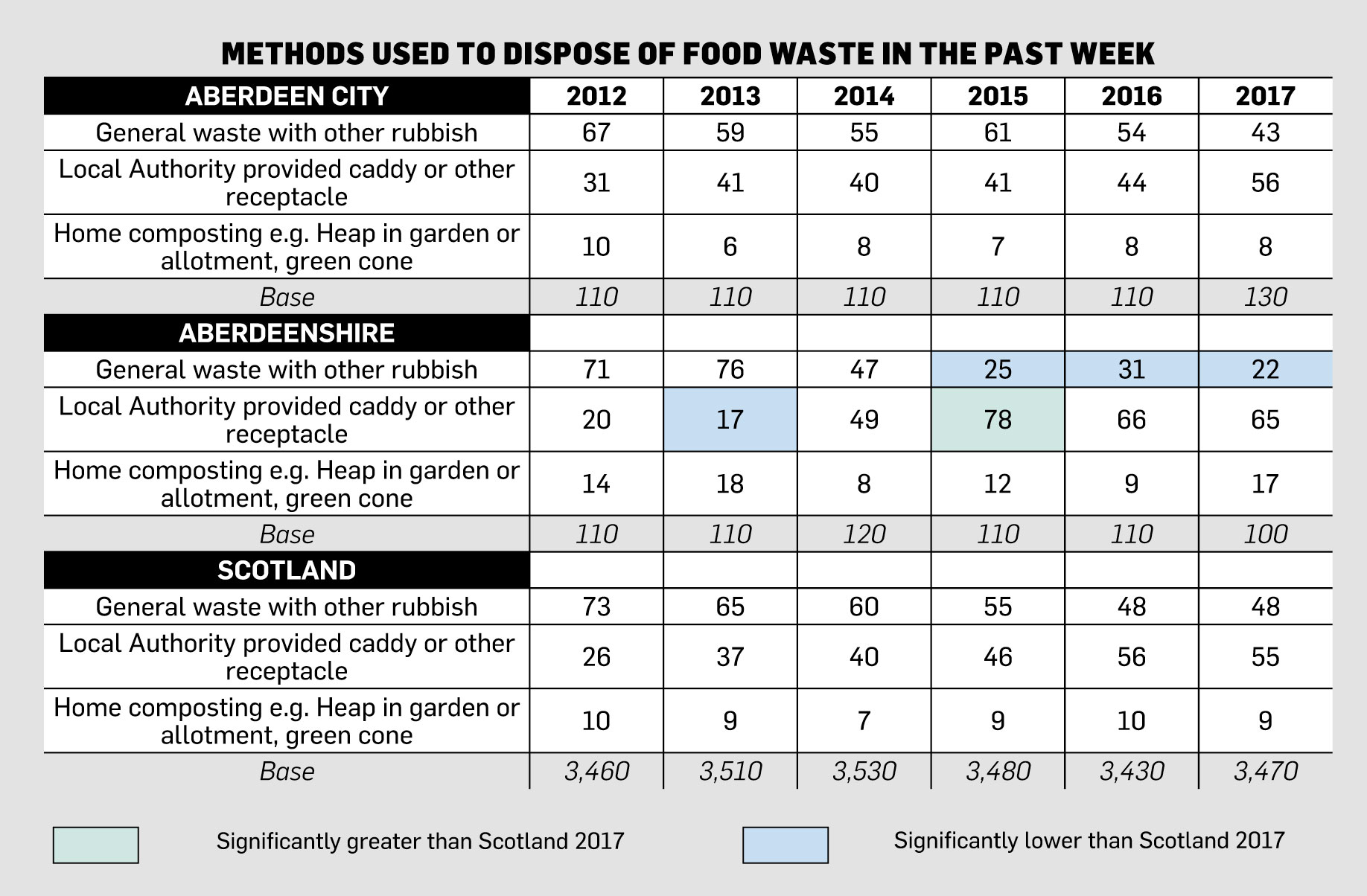 A further 26% of people in Aberdeenshire, and 19% in Aberdeen, said climate change is a problem but one that can be dealt with in the future.
Despite the apparent lack of belief in climate change, 88% of people in Aberdeenshire said they understand what they need to do to combat global warming, a figure that is substantially higher than the Scottish average which stands at 74%.
Gregor McAbery, chairman of Aberdeen Friends of the Earth, said: "It is good to see attitudes towards recycling and household waste are improving with more appropriate disposal of food waste into council collections or compost bins.
"More work needs to be done to keep things heading in the right direction.
"Climate change is undoubtedly a frightening reality that some may prefer to hide from, until the next floods hit home."
The survey also looked into the feeling of people in the north-east towards public services. The Scottish Government asked for opinions on health services, schools and public transport.
And the figures showed the level of satisfaction in Aberdeenshire towards public transport has risen from 2016 by 10% to 63%, but still falls short of the Scottish average at 69%.
In comparison, approval of public transport in the city rose by 11% to 73%
In Aberdeenshire, 73% of people were happy with local health services, a drop of 5% in the last year, and 9% below the Scottish average of 82%.
In Aberdeen city 78% were satisfied with local health services, a drop of 1% from the previous year.
Adam Coldwells, chief officer of the Aberdeenshire Health and Social Care Partnership, said: "Although the Scottish Household survey suggests that Aberdeenshire residents are less happy with health services than in other parts of Scotland, most other national measurements and comparisons show that local performance is actually very high."