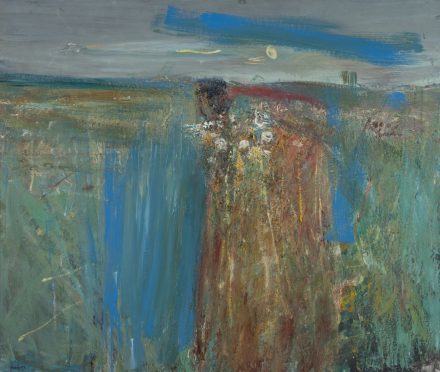 Two items with historic links to the North-east will go under the hammer at a prestigious auction next week.
The oil painting Flowers Between Cornfields by Joan Eardley and a silver mounted Highland dress with links to Queen Victoria will be auctioned at Bonhams in Edinburgh on Wednesday and Thursday respectively.
The painting by Eardley is a characteristic depiction of farmland near her Catterline home and could fetch up to £80,000.
And the Highland dress belonged to Francis Clark, who became the personal servant to Queen Victoria at Balmoral following the death of his cousin John Brown – pictured inset with the Queen – in 1883.
Chris Brickley, head of pictures at Bonhams in Edinburgh, said: "Eardley was a very popular artist in the 20th Century and is one of the biggest names on sale at the auction.
"We have estimated it at £60,000 to £80,000, however, depending on the people in the auction on the day, it could go for much more due to the rarity of the item.
"This is the first time this painting has been seen in public therefore it could go for six figures just like some of the other Eardley paintings."
Joan Eardley, who died in 1963, had a home in Catterline and a studio in Glasgow.
Mr Brickley added: "During her time in Catterline Eardley used to paint a lot. Some used to be on scraps of paper while the others – like the one being sold – were done on big boards.
"The painting is being sold by a private Scottish collector."
The silver mounted Highland dress item which comprises a matching dirk, sporran and plaid brooch is expected to fetch around £6,000 to £8,000 but Kenneth Naples, general valuer at Bonhams, expects it to surpass that.
Mr Clark's family found the set in the attic and decided to take it to Bonhams.
He said: "This is a great piece – one of a kind really.
"The family of Francis Clark got in touch with us about it and we were amazed at the condition it was in after we cleaned it.
"To have a full set like this is very rare so I can see it going for quite a lot.
"I would say it is one of the best I have seen, given the history of it."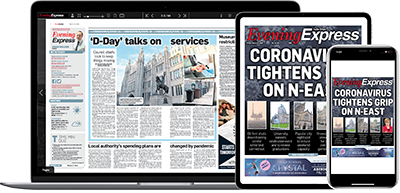 Help support quality local journalism … become a digital subscriber to the Evening Express
For as little as £5.99 a month you can access all of our content, including Premium articles.
Subscribe