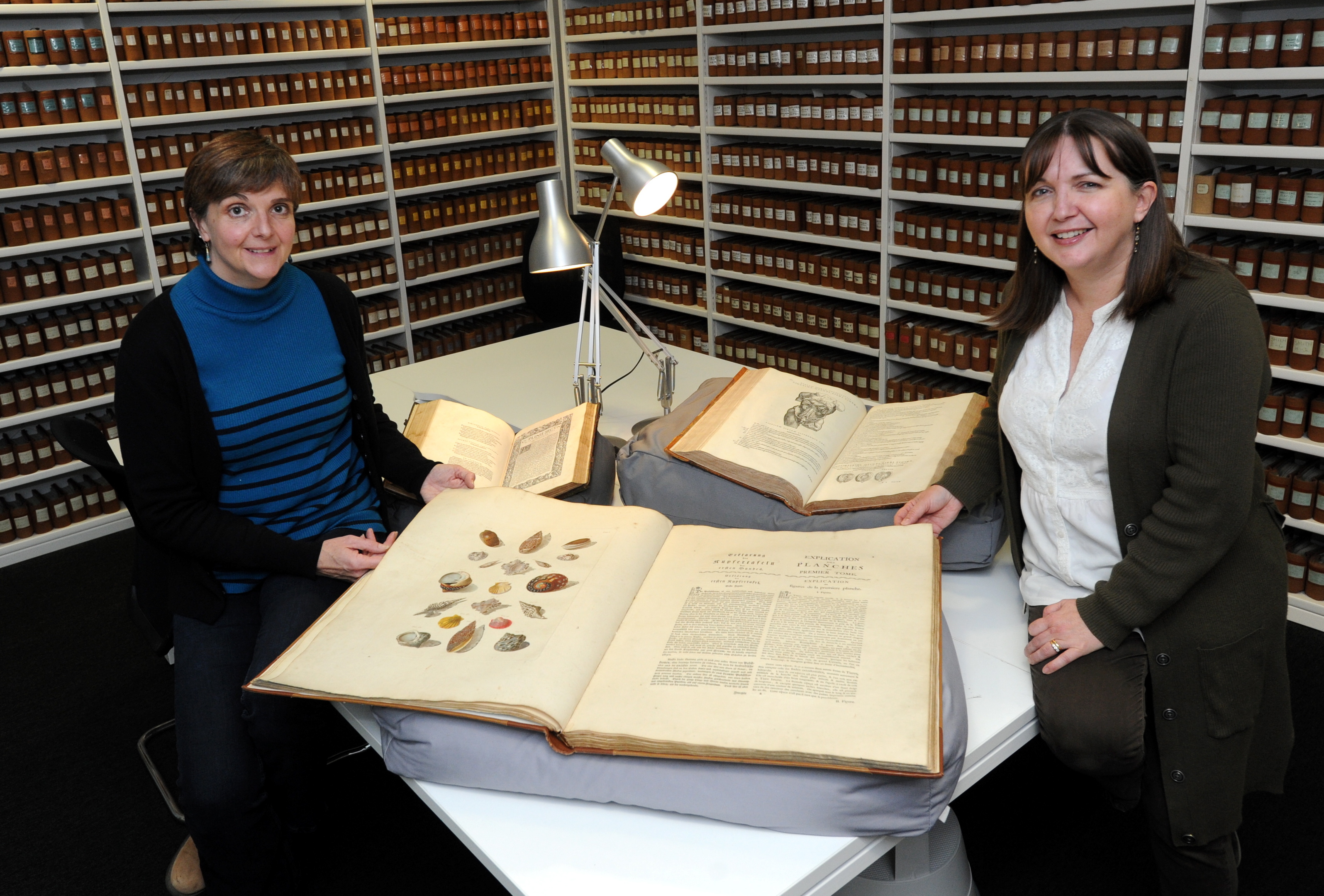 Some of the rarest and most beautiful books in the world held by the University of Aberdeen will be on public display next weekend.
The free event, called Collections Close-up: Curators' Favourites, will offer members of the public the unique opportunity to get up close and personal some of the treasures of the Special Collections Centre.
Jane Pirie, a curator at the Sir Duncan Rice Library at the University of Aberdeen, will be on hand next Saturday to turn the pages and answer any questions for visitors.
She said: "These books are locked away most of the time, so this is a great chance for people to come along and see some of the most beautiful pieces in the huge collection.
"It is really difficult to choose 'favourites' – we have one of the best rare book collections anywhere in Britain and so it is a hard choice.
"One of the books that will be on display marks the beginning of modern anatomy, with detailed engravings by artists said to be from the workshop of Titian.
"That one was chosen as a favourite by a former medical student of the university.
"Another piece on show is by Regenfuss, who was engraver to the kings of Denmark-Norway from 1754 until his death.
"We have an incredibly rare Royal Folio edition which depicts shellfish.
"This was the largest format work on shells ever produced, each engraving hand-coloured by Regenfuss' wife.
"The publication was an immediate success and appealed equally to collectors of art and to 18th Century conchologists working to identify and classify types and species."
A book belonging to Sir Francis Gordon, who was an agent for Charles I in Poland and was involved in Polish politics has also been chosen for the Curators' Favourites event.
Jane said Sir Francis Gordon gifted the book to the university.
She added: "These depict wonderfully lively rustic scenes of a drunken bacchanal, dancing and a chase after a fox who has stolen a goose."
Housed in a climate controlled condition, the Special Collections facility currently holds more than 230,000 rare printed books – including around 4,000 16th Century items – as well as 5,000 irreplaceable archival collections, with material dating as far back as the 3rd Century BC.
The collections cover all aspects of the history and culture of the University, the City of Aberdeen, the region and the relationship they enjoy with the wider world.
The free drop-in event will take place at The Sir Duncan Rice Library between 2pm and 3.30pm next Saturday.