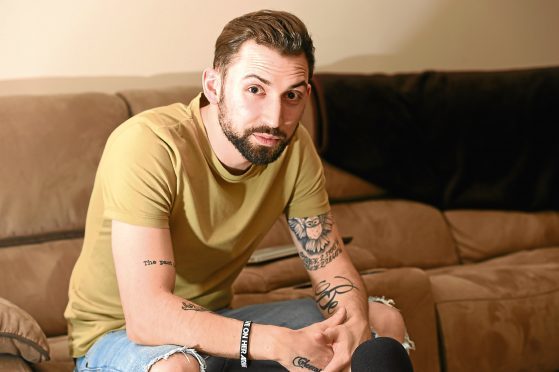 A city rapper is using his work to combat the stigma that comes with mental health.
Steven Scott, 30, also known as Cheeens, has written a rap song titled Writing In Circles, which talks about his battle with anxiety and depression.
He said: "I had an idea to tell my story – my depression and anxiety keeps coming back.
"Before I had an idea of what I might have, I used to think I was having a bad day.
"I found that music really helped me – it's so simple, but I can write my lyrics, not feel judged and feel like a weight has been taken off my shoulders.
"The song and video tell a story of how you never really know what people are going through at any given time, which is why at the end there's a twist."
The music video shows the Westhill rapper sitting on his couch in his home as he raps about his story.
At the end of the video, a shot of the video shows an online document with the words "Help Me" written repeatedly across the screen.
He added: "The name Writing in Circles is supposed to represent how the depression keeps coming back.
"I felt it would really show some part of that in the music video. I wanted it to be sort of shocking to some – for them to understand that this is a serious issue among men and women of all ages and walks of life."
Steven's rap has received a warm welcome from colleagues to friends, who have told him how much his music has helped them.
Talking about his background in music, he said: "I got into music when I was about 15 and started taking it seriously after a friend started making music with me."
He said: "At the end of the day I get to look at something I made and be proud of it."
Steven, a joiner, wrote the song in two weeks and it was produced and mixed by Ekizel.
The rapper added that he would be open to listen to anyone who struggles with anxiety and depression.
He said: "Having a support system that listens to you is very important and people should seek help if they can."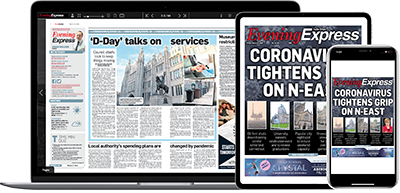 Help support quality local journalism … become a digital subscriber to the Evening Express
For as little as £5.99 a month you can access all of our content, including Premium articles.
Subscribe