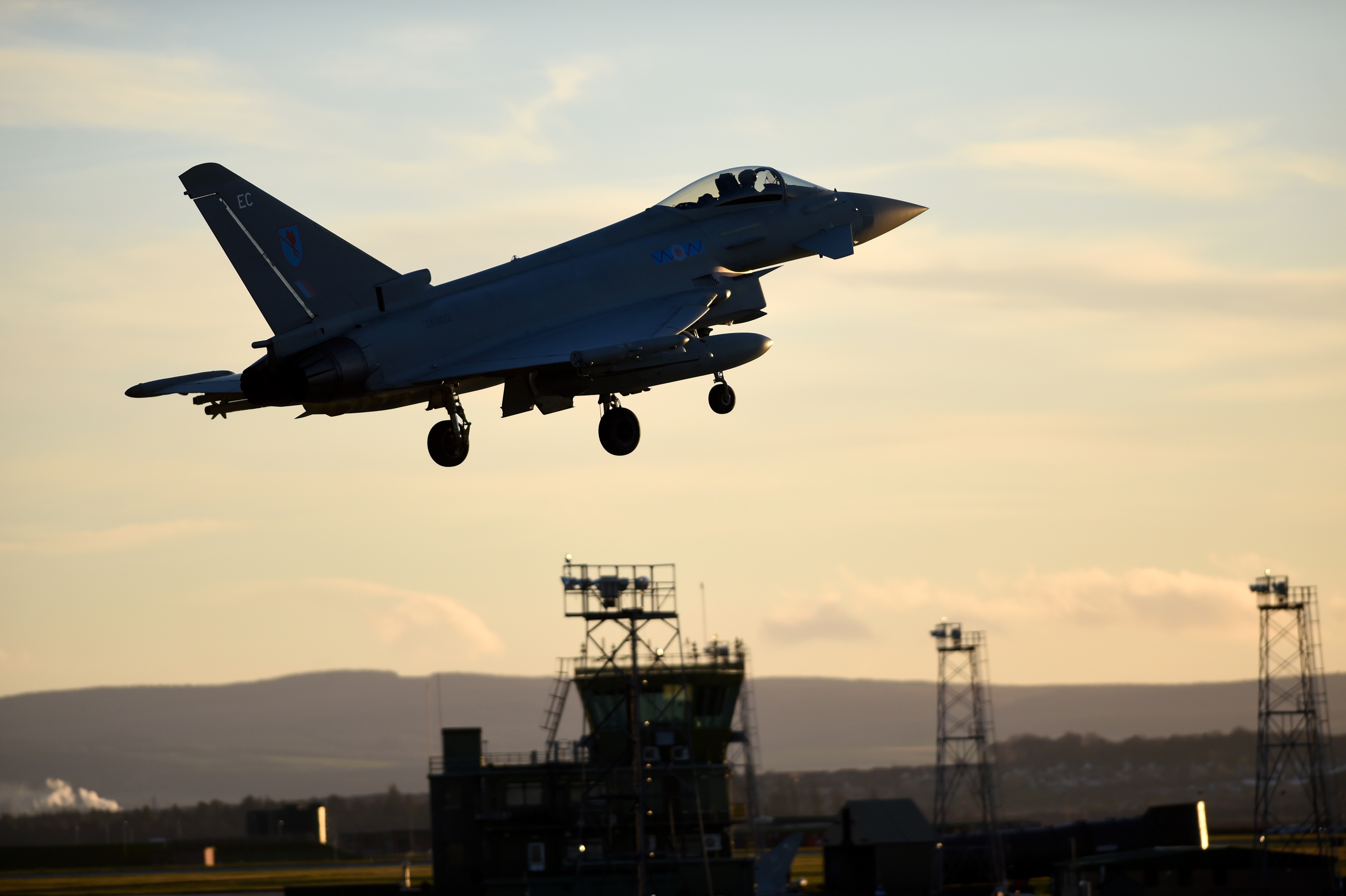 RAF jets have intercepted Russian military aircraft 50 times in six years, including launches from the North-east.
Typhoons from RAF Lossiemouth have been launched on numerous occasions to intercept Russian aircraft.
Most recently they launched in November after two Russian planes were detected flying over the Atlantic in international airspace.New Freedom of Information figures reveal there were 102 incidents of Quick Response Aircraft being launched between 2010 and 2015.
The Ministry of Defence (MOD) indicates 50 of these launches, just under half, were in response to Russian jets – reaching a peak of 10 incidents in 2011 and nine in 2012.
In 2013, 2014 and last year, these instances dropped down to eight.
In 2010, there were seven incidents.
The remaining 52 launches were as a result of civilian aircraft in UK airspace, which were causing concern to air traffic controllers.
Typhoon jets can spring into action within 10 minutes at any time of day or night to intercept threats to UK airspace.