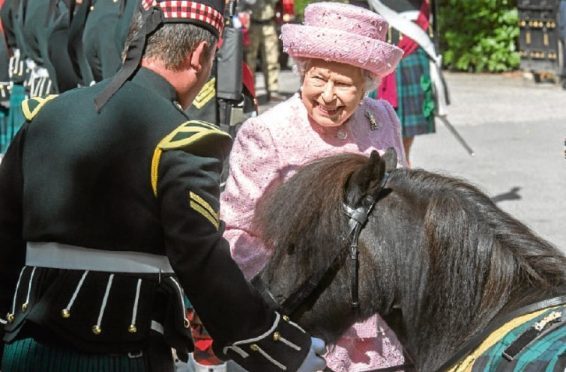 The start of the Queen's annual holiday at Balmoral saw her reunited with a "mischievous" pony who tried to bite her on a previous visit.
The reunion happened as she inspected the 2nd Battalion Royal Highland Fusiliers, whose mascot is Shetland pony Cruachan IV.
The Queen broke into a wide grin upon being reacquainted with the horse, who had rolled back his top lip and seemed set to bite her during a 2014 inspection.
And as she ended this year's encounter the horse whinnied, provoking laughter from onlookers. The Queen's response was to say: "Oh, we know where you are."
But Cruachan IV, now seven years old, appears to have mellowed, as the meeting remained friendly.
The regiment's Shetland pony mascot tradition began in 1928 and the first to march with its soldiers was Cruachan I.
Crowds of well-wishers held their phones aloft and snapped photographs of the Queen as she began her summer break on Royal Deeside.
The troops generally remain in residence nearby at the Victory Barracks in Ballater and provide guards for the duration of the Queen's holiday.
The tradition was established by Queen Victoria and her husband Prince Albert, who bought Balmoral in 1852 and fell in love with the environs and surrounding countryside.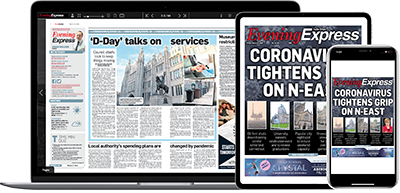 Help support quality local journalism … become a digital subscriber to the Evening Express
For as little as £5.99 a month you can access all of our content, including Premium articles.
Subscribe