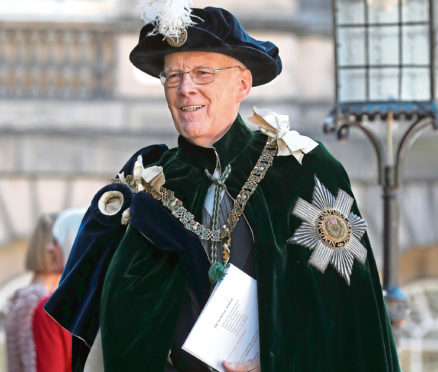 The Queen was joined by the Duke of Cambridge and the Princess Royal at a special ceremony in Edinburgh.
She attended the Thistle Service at St Giles' Cathedral to round off a week of official Scottish engagements.
The ceremony installed north-east businessman and philanthropist Sir Ian Wood and Sir Richard Scott, the Duke of Buccleuch and Queensberry, as new Knights of the Order of the Thistle.
Hundreds lined Edinburgh's Royal Mile to catch a glimpse of the Royal Family's arrival in the Order's green velvet robes and white-plumed hats.
A guard of honour was mounted at the cathedral door by the Royal Company of Archers, the Queen's bodyguard for Scotland, while the band of the Royal Regiment of Scotland played in West Parliament Square.
The Royal Family were then joined by other members of the Order of the Thistle, including Lord Robertson of Port Ellen and Lord Steel of Aikwood.
During the ceremony, Sir Ian, best known for his work in the North Sea oil industry with the Wood Group, and Sir Richard, one of Britain's largest landowners, took the oath of the Order.
Sir Ian said: "I am really honoured by this personal recognition from Her Majesty the Queen, which I share with the many very talented, committed and enterprising people I've worked with in my life across business, public life and in my more recent philanthropic activities in Scotland and in Africa.
"It is also deservedly shared with my beloved family."
The national anthem was sung at the end of the ceremony before the procession left the cathedral to return to the nearby Signet Library.
The Order honours men and women who have held public office or who have contributed in a significant way to national life.
It is the highest honour in Scotland and is second only in precedence in the UK to the Order of the Garter.
The Duke of Edinburgh, the Princess Royal and the Duke of Cambridge, known in Scotland as The Earl of Strathearn, have all been appointed as Royal Knights of the Thistle.
The ceremony is followed by a reception in the Signet Library and a lunch at the Palace of Holyroodhouse.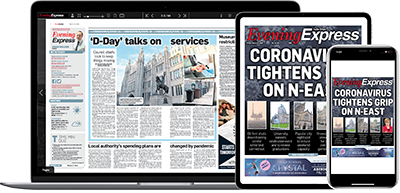 Help support quality local journalism … become a digital subscriber to the Evening Express
For as little as £5.99 a month you can access all of our content, including Premium articles.
Subscribe