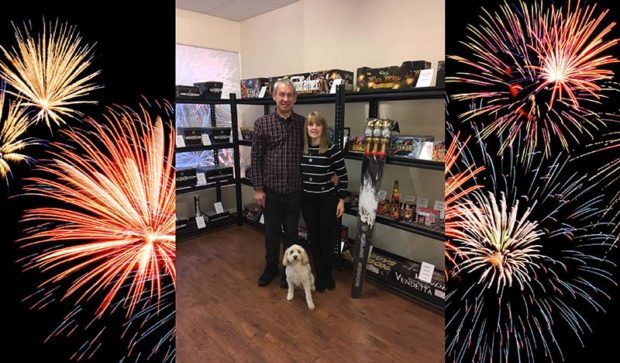 Marking the most important occasions in your life with fireworks always ensures the memories last forever.
And for NJE Fireworks owners Norman and Jacky Donald, fireworks have a special meaning for them.
Norman said: "I've always loved fireworks and in fact, when I asked Jacky to marry me, I went outside and lit fireworks when she said yes."
From there, the couple decided that they would make fireworks a central part of their lives.
Four years ago, Norman and Jacky travelled down south to Firework Crazy to train in producing professional fireworks displays and then sat their BPA exam, which qualified them.
And from there, NJE Fireworks was off with a bang! From weddings to baby gender reveals to celebration of life occasions to Bonfire Night displays, the couple has travelled across the north of Scotland to help make special occasions extra special.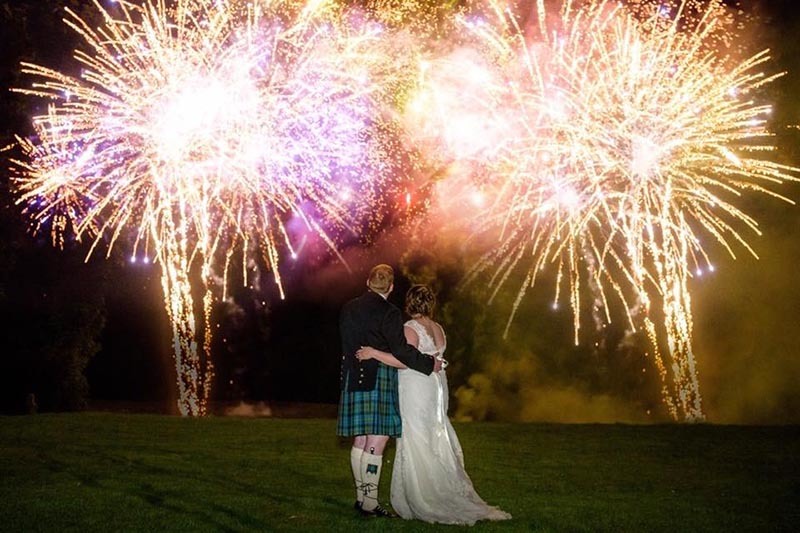 "This year so far we have done over 100 weddings, which has been great.
"We did a celebration of life, where the deceased person's ashes were put into a firework used in the display. Because he was a big Aberdeen FC supporter, we arranged it so that every time his loved ones saw red fireworks they knew that his ashes were in the sky at those moments."
Norman and Jacky's work is so highly regarded that they have already won three awards for their displays, and this year are finalists to win a fourth.
"We won the Top Tier Award for specialist suppliers for the wedding industry, as well as regional and national awards at the Scottish Business Awards for event planners and suppliers.
"We hope to win another Top Tier Award this year."
Growing from this early success, last year the couple decided to expand their offering to selling domestic fireworks.
"We would get a lot of calls from people asking us to sell them fireworks," Norman explained. "But because we only had professional fireworks for our displays we couldn't sell them.
"The level of interest was such that we agreed that opening a shop that can sell fireworks all year round would be a good idea and would offer something unavailable elsewhere because we are the only shop in Aberdeen with a year-round licence."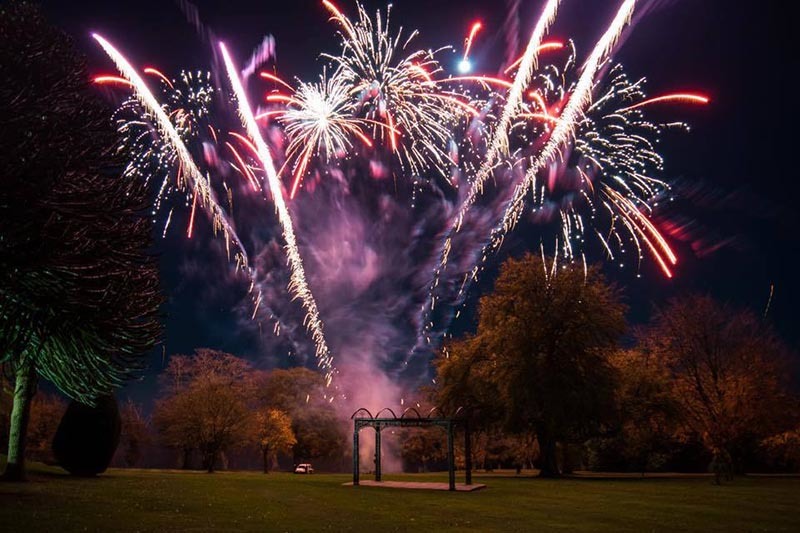 From gender reveal "cakes" to sparklers to giant rockets – Norman said, "they are the biggest in Britain you can get, they are even bigger than my wife!" – the shop sells high quality domestic fireworks which Norman says are better than most others you will find on the High Street.
"A lot of fireworks on sale come in big, bright packages but they don't have a lot of powder in them.
"We sell Celtic Fireworks, which are designed to look like professional displays but can be used at home."
The shop also stocks Galactic, Brothers and Absolute fireworks, offering customers lots of choice.
NJE Fireworks will also be running the public display in Ellon on Saturday, October 27. The display and bonfire will be held in Gordon Park, starting at 5.30pm.
To find out more, or to browse the online shop (with delivery and click and collect options available) visit the NJE Fireworks website or drop into their shop on George Street to have a chat with Norman and Jacky.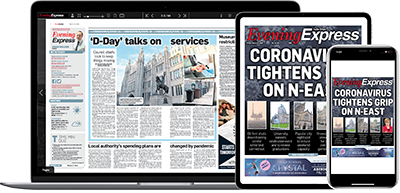 Help support quality local journalism … become a digital subscriber to the Evening Express
For as little as £5.99 a month you can access all of our content, including Premium articles.
Subscribe