Video: Scottish wildcat kitten rescued by north-east conservation group
A Scottish wildcat kitten has been rescued in the north-east by a conservation group.
Wildcat Haven has taken in the female kitten after it was caught in a live trap at a farm north of Huntly.
The farmer had been investigating the loss of several chickens and the kitten was immediately passed on to Wildcat Haven.
With no mother in sight, it is understood the animal had been on its own for a period of time. It is now being cared for at the Wildcat Haven special rehabilitation and rescue centre in the West Highlands near Roybridge.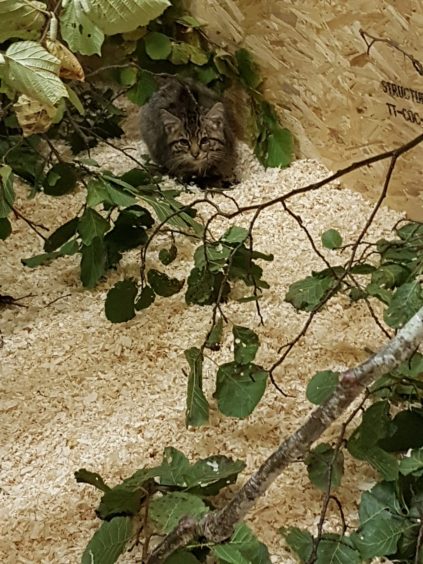 Steve Sleigh, of Wildcat Haven, who carried out the rescue, said: "I had no idea what to expect, but as soon as I saw her I knew she was a wildcat kitten with a thick blunt tail, perfect dorsal stripe marking and ferocious personality.
"She was snarling and spitting as soon as I went near but looked very small for her age. She clearly needed to get to a vet straight away."
It is hoped the kitten will be released back into the wild in the spring.
A spokesman for conservation group Scottish Wildcat Action, which works with more than 20 professional organisations across the country, said: "We note that a wildcat interest group is claiming to have discovered a Scottish wildcat kitten.
"It is not possible to confidently identify a wildcat kitten from that of a domestic tabby cat by physical appearance alone.
"As this cat is being held, there's no reason not to carry out a genetic test.
"Without this, it cannot be assumed that this kitten is a Scottish wildcat."
He added: "In addition, it would be illegal and irresponsible to release a hybrid cat without a licence."
---
---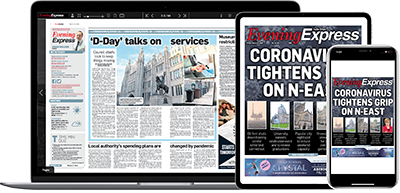 Help support quality local journalism … become a digital subscriber to the Evening Express
For as little as £5.99 a month you can access all of our content, including Premium articles.
Subscribe