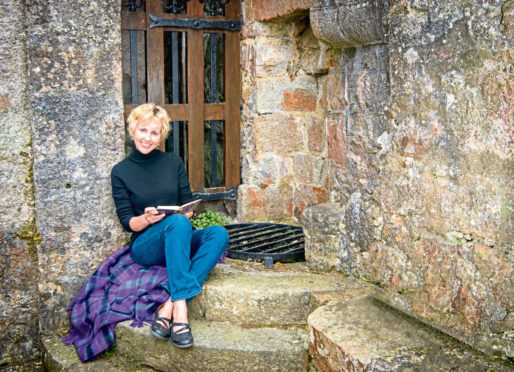 A north-east woman has penned a paw-some children's book of the most heroic cat figures through hiss-tory.
Kimberlie Hamilton, 51, was inspired to write the book after coming across the story of Felicette – a black-and-white street cat from Paris who was sent to space.
The author, who moved to Aberdeen from Los Angeles last year, said: "I always wanted to write children's books and I stumbled across this story about a little French cat who was sent into space.
"I thought 'how heroic'. When you think about heroic animals you don't really think about cats being heroic. You always think of dogs first before you think of cats.
"So I wanted to find out what other cats were out there I didn't know about."
Rebel Cats: Brave Tales Of Feisty Felines, features 30 real cats from across the world with epic tales.
Readers will learn about World War Two legends, feline sailors, Guinness World Record holders and present-day celebrities.
Kimberlie's favourite story she came across during her research is Towser – the world's "deadliest distillery cat".
The moggy, from Glenturret, Crieff, holds the Guinness World Record title of World Mousing Champion with a credited 28,899 kills. The whisky distillery estimated Towser killed about three mice a day in her adult life.
Kimberlie, who is studying for a postgraduate degree in cultural and creative communication at Aberdeen University, has four moggies of her own, and said the research took her to the distillery where she got to see the bronze statue of Towser.
The full-time writer said: "She was a born mouse killer. Towser was the 007 of cats with a license to kill.
"The grain in the distillery attracted the mice and she would be in charge of killing them.
"There are some people who still stop by the distillery with scars and say 'Oh yeah, this was from Towser' because people would try to pet her but she was very feisty."
Two other Scottish cats are highlighted in the book – Mrs Chippy from Glasgow, who lived aboard a ship in Antarctica, and Pyro from Helensburgh who was born on a Royal Air Force base.
The book also offers facts, tips for cat owners and quizzes.
The Mannofield author is now working on her third book – Scotland's Animal Superstars – which tells the stories of 15 creatures that have left an impact on Scotland's history.
Rebel Cats: Brave Tales Of Feisty Felines is published by Scholastic, and is available for order online.