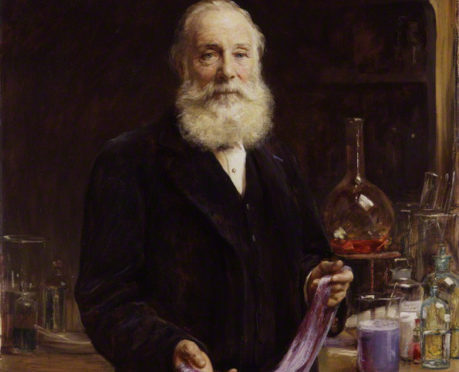 A chemist who 'accidentally' brought purple dye to the masses, was ahead of his time according to research by the University of Aberdeen.
William Henry Perkin, aged just 18 at the time, stumbled across the formula for a purple dye – which he named mauveine – while trying to develop a synthetic form of quinine which could be used in the treatment of malaria.
The synthetic dye was patented in 1856.
Prior to that purple fabric was so outrageously expensive only rulers could afford it.
Fabric traders obtained the dye from a small mollusk only found in the Tyre region of the Mediterranean Sea.
It took more than 9,000 mollusks to create just one gramme of Tyrian purple.
Perkin's discovery led to a clamour in Victoria society for purple products.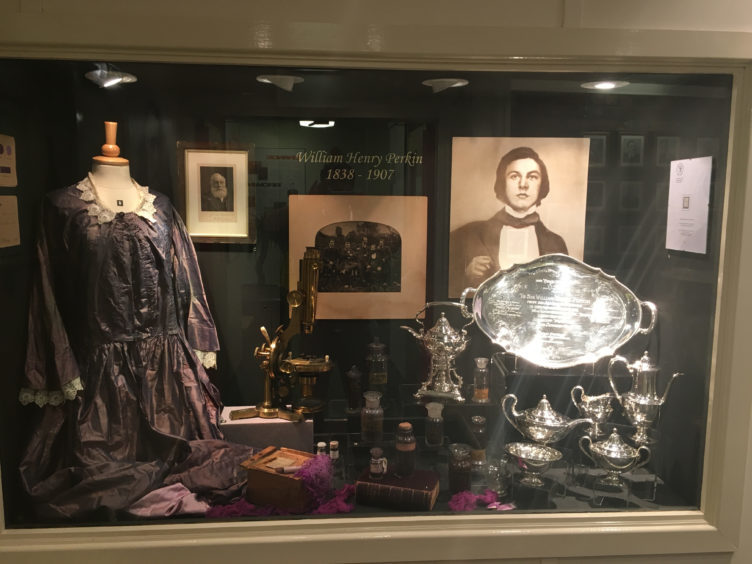 And research from the university has revealed the chemist may have been even further ahead of his time than he is currently credited as being.
Dr John Plater, a senior lecturer in chemistry at the University of Aberdeen, conducted analysis comparing mauve six pence stamps from a museum to ones obtained from elsewhere.
This demonstrated fluctuations in the manufacturing process which could indicate a sophistication in Perkin's understanding of chemical processes that were years ahead of his time.
Dr Plater said: "I was able to see significant differences in the manufacturing process.
"The museum stored mauveine, which is only available in four sites around the world, has two key ingredients but the mauveine used on the majority of stamps analysed has a very different composition to Perkin's mauveine and a different method of synthesis seems reasonable."
Dr Plater claimed to have been able to recreate Perkin's original method in the laboratory and suggested that discrepancies in the formulation may be down to an attempt by Perkin to "hide" the true formulation from his competitors.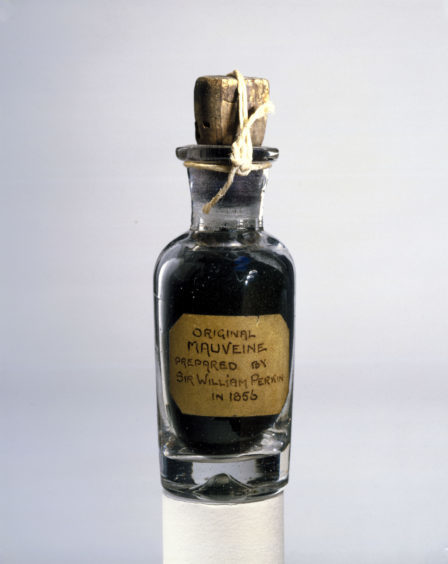 He said: "Mauveine became a part of Victorian culture and really was the height of fashion from around 1856 to 1866.
"It revolutionised the textile and dye making industries. Purple had long been the preserve of royals and the elite of society because it was so difficult and expensive to produce.
"I've been able to develop a method which I believe is more similar to the original.
This shows that Perkin was well ahead of his time and that although his discovery was accidental, he understood enough about the chemical process to avoid giving away his secrets to competitors."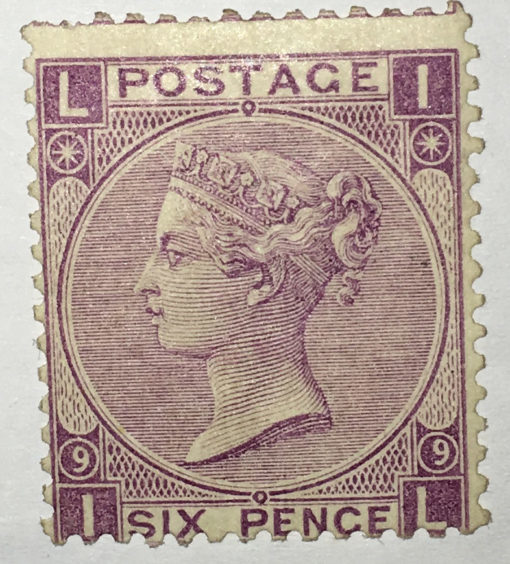 Dr Plater said he does not believe Perkin ever fully documented the infamous method he stumbled across to create mauveine.
He added: "My research suggests that the samples given to the museums are true to the method used to manufacture the mauveine commercially, but are not the same as the mauveine made by his patented method.
"This theory is backed up by the samples obtained from the six pence stamps and evidence from a famous lecture Perkin gave in 1896 where he expressed his concerns about competition.
"It seems to me that he never fully revealed what he did to scale up the production of his famous dye."
Dr Plater explains the motivation for this could be related to the difference between the yields produced by the two different processes.
He said: "Mauveine is a very difficult thing to make because the yield is very low.
"The yields I have been able to reproduce in a lab give around 5% rather than the 1% from his patented method of 1856.
"On this basis it is clear to see why a more efficient method was needed for mass manufacturing.
"I propose that he used a very early traceless synthesis to modify the composition and improve the yield.
"This shows that far from the accidental chemist, he really was a true pioneer of his time.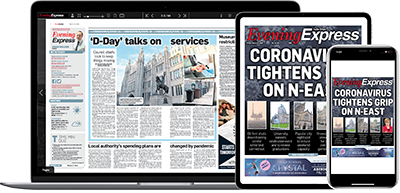 Help support quality local journalism … become a digital subscriber to the Evening Express
For as little as £5.99 a month you can access all of our content, including Premium articles.
Subscribe