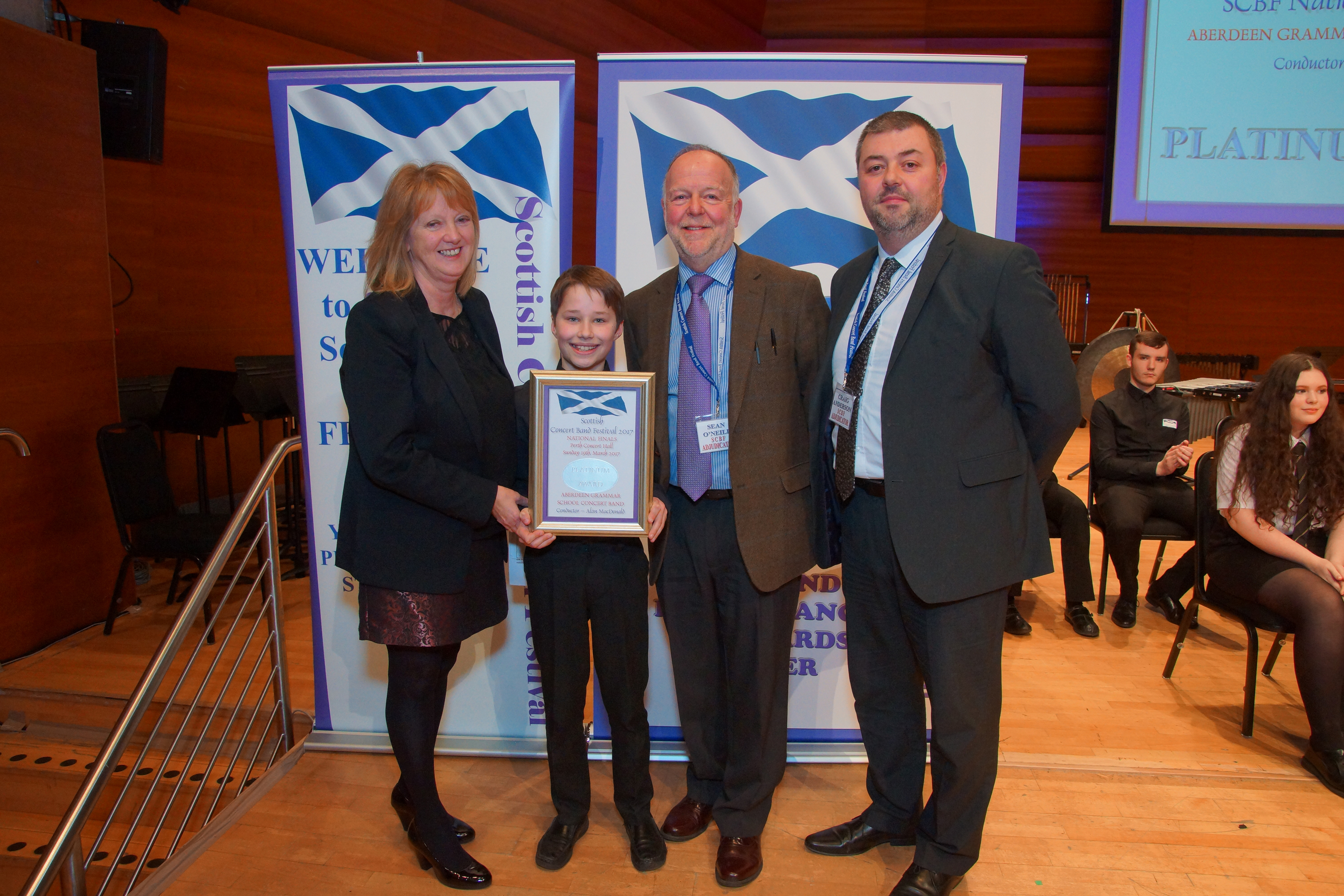 An Aberdeen school's band has won a coveted prize at a national band competition for the third time.
The Scottish Concert Band Festival (SCBF) finals in Perth saw five bands compete from Aberdeen and Aberdeenshire.
The finals held in Perth Concert Hall saw 39 finalists and more than 3,500 people in attendance.
Aberdeen Grammar School Concert Band came out top in their category winning the platinum award in the advanced schools category. It is the third time they have taken home a platinum award.
The band was led by musical director Alan MacDonald, who has worked with pupils since 2005.
SCBF organiser Nigel Durno said: "The musical director of Aberdeen Grammar has produced a consistently high standard at school level. The school band changes year to year, as pupils progress through the school, so to maintain this level is amazing."
Portlethen Academy Concert Band and Mackie Academy Concert Band also competed at the event, winning gold plus awards in their categories.
South Central Aberdeenshire Youth Concert Band and Gordonstoun School Concert Band both picked up gold.
Mr Durno, of Aberdeen, added: "There was also notable success from Mackie Academy Concert Band and Portlethen Academy."
Mr Durno warned of the effect Aberdeen City Council (ACC) budget cuts could have on bands.
He said: "Traditionally significantly more bands from Aberdeen have participated in the North East of Scotland Festival and qualified for National Finals, however with significant cuts to the instrumental music service over the past two years, this has plainly affected their ability to function.
"While it is great to celebrate the continued success of Aberdeen Grammar School, it must be remembered that without proper support from ACC these bands will cease to function, and so the very enviable reputation which Aberdeen holds as a centre of musical excellence will fade."
The school's headteacher Alison Murison said "I am delighted with the outstanding achievements of our concert band.
"Under the superb direction and leadership of Alan MacDonald the concert band have rehearsed tirelessly to reach the highest standard.
"The Platinum Award – the concert band's latest achievement is down to the hard work of pupils and staff. All at Aberdeen Grammar School are very proud of their latest achievement."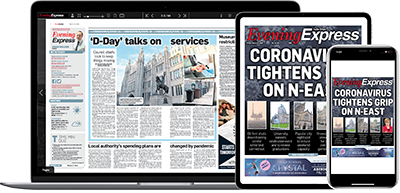 Help support quality local journalism … become a digital subscriber to the Evening Express
For as little as £5.99 a month you can access all of our content, including Premium articles.
Subscribe