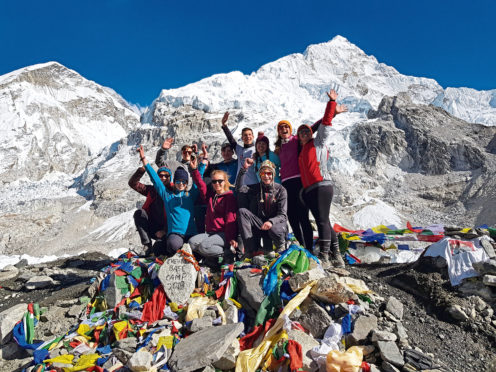 A group of city students and staff have successfully summited the base camp of Mount Everest.
Nine sixth-year pupils from Albyn School, joined by two adventure-seeking teachers, took on the challenge of climbing part of the world's highest mountain.
The team was made up of four girls and five boys and all had the goal of reaching Everest Base Camp. They trained for 20 months to prepare themselves.
During the weekends the students would trek Ben Nevis and Ben Macdui – the UK's two highest peaks – before setting off to Nepal on October 5.
Oliver Nash, 17, and Dylan Benning-Ardila, 17, were two of the pupils who braved the climb.
Oliver said: "I think we were both looking for something a bit more challenging. You can't really turn down an opportunity like that.
"We started off with Scolty Hill – which is a small hill just outside Aberdeen.
"And then we went and did a weekend summiting Ben Nevis and spent another weekend summiting Ben Macdui."
Over the course of 12 days the team walked, and were tested by the higher altitudes, while experiencing temperatures of –10C (14F).
Oliver said: "The hardest part was none of us were really prepared for the altitude – it took your breath away literally. Most of us coped very well."
Dylan added: "The trip was really good and a positive experience."
Laura Zimmer, one of the teachers who accompanied the students on the trip, said: "You could see while we there how (the students') confidence grew and how they interacted with the locals. They were just fantastic. They had to listen to the advice to get them there – and we did."
She added that the students were "like a little family" while they motivated each other and kept their spirits up.
A spokeswoman for the school said: "The memories created on the journey up and down the mountain, working with the in-country trekking guides, the Nepali people they met on the way and the time spent together will never be forgotten."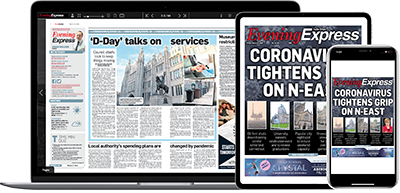 Help support quality local journalism … become a digital subscriber to the Evening Express
For as little as £5.99 a month you can access all of our content, including Premium articles.
Subscribe