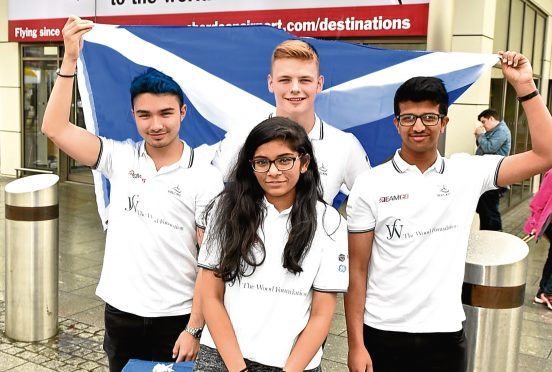 Aberdeen school pupils are in pole position after winning a chance to compete in a Formula 1 championship in Malaysia.
Aberdeen Grammar pupils Soumya Tangirala, 16, Arran Brunning, 17, Cameron Roe, 16, and Faraj Monnapillai, 15, have jetted off to east Asia to take their place at this year's F1 in Schools STEM Challenge World Finals being held in Kuala Lumpur.
The competition challenges students to create their own Formula 1 team which is commissioned to design, construct and race the fastest miniature Formula 1 Car of the Future; a 21cm long scale model built from a modelling block and powered by a compressed air cylinder.
The long-term aim of the F1 in Schools Stem Challenge is to attract more school leavers into careers in engineering, science, marketing and technology.