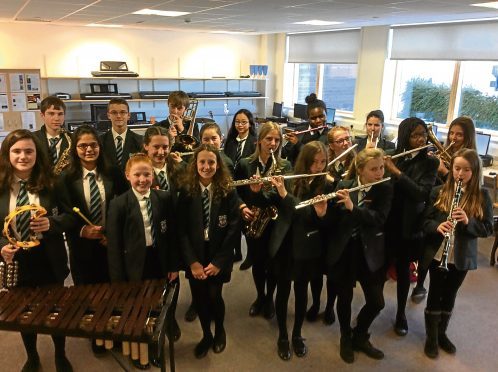 Pupils across the North-east are tuning up for this year's Evening Express Carol Concert.
This year will see pupils in Cults Academy Concert Band taking part in the festive event.
The talented group is made up of pupils between S1 and S6, as well as a handful of staff members.
Callum Massie, principal teacher of expressive arts at Cults Academy, said: "There are more than 40 pupils in the band so it could be a bit of a tight squeeze to fit them all on the stage, but it should be a good performance.
"Everyone has been working hard on getting the pieces right.
"We actually started rehearsals back in August."
As Christmas approaches, the entire school has been getting into the festive spirit, and practising hard for the upcoming concert.
Mr Massie said: "It's a very busy time of year.
"We've got our school concert taking place as well so we've been juggling practising for that with the Evening Express concert.
"It's busy but it means that it feels quite Christmassy at the moment.
"It's a really nice group of kids performing and it should be a really good night."
Last year's carol concert saw Cults Academy's choir taking part, so the school's concert band is looking forward to having a chance to perform on the night.
Mr Massie said: "It's great to get to see such a variety of different performances from schools at the concert.
"Everyone is often so self-contained with what they do in their own school, so it's great to get the chance to see what everyone else has been doing."
The Evening Express Carol Concert will take place on Tuesday and Wednesday at St Mark's Church in Rosemount Viaduct.
Tickets are available to buy from bit.ly/2zxMaP3 or Aberdeen Box Office.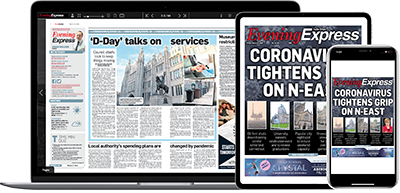 Help support quality local journalism … become a digital subscriber to the Evening Express
For as little as £5.99 a month you can access all of our content, including Premium articles.
Subscribe