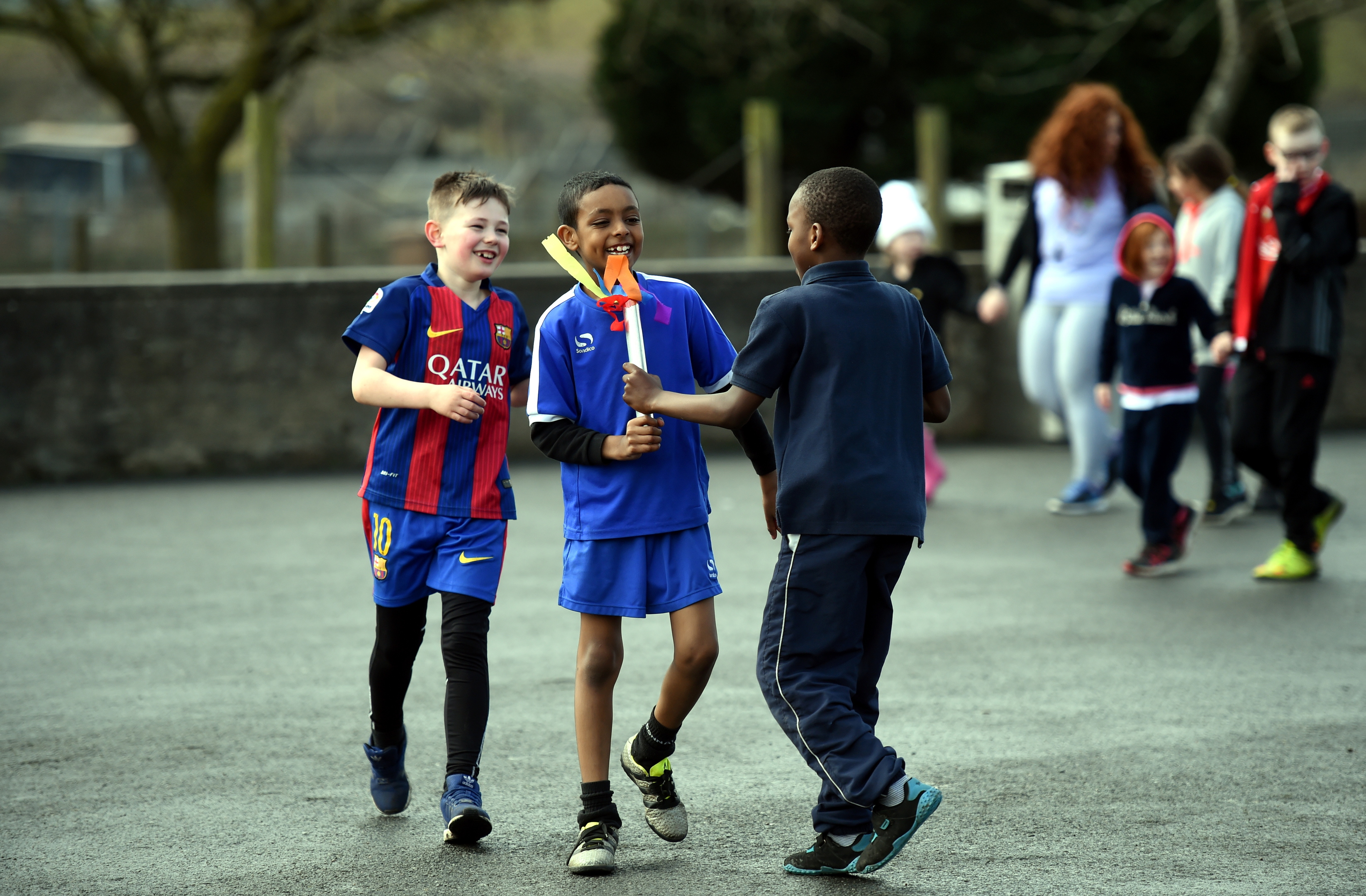 Pupils and staff at a city primary school have completed a 30-hour baton run to raise thousands of pounds for charity.
Stoneywood Primary pupils came up with the idea to raise money for ARCHIE in Africa, which helps provide children's medical services in Uganda.
They took turns running around the school grounds, in groups and individually, keeping the baton moving for every hour of the school day last week.
Head teacher Gael Ross said: "They've inspired me because they've worked really, really hard.
"They know that they're doing it for someone else, but there's also a huge benefit to themselves.
"They've really supported each other throughout the week.
"I'm very proud. For the kids to want to do it themselves and see the benefits of it is just incredible."
Ms Ross also gave a special mention to support assistant Luke McRobbie.
She said: "Mr McRobbie has been outside with the children and encouraging them the whole time."
Mr McRobbie added: "The kids have been smashing.
"Anything for charity, the kids are really good for ideas like that.
"All the classes did a mile in the morning, it really set them up for the day.
"We try to get them out in the fresh air as much as we can."
Around 200 pupils aged from three right up to 12 took part in the run, and were joined on the last day by Aberdeen FC mascot Angus the Bull.
The pupils raised money through sponsorship, with around £2,000 having been raised so far, with that total expected to rise.
Last year the school ran a similar fundraising drive, with pupils running a mile a day for ARCHIE in Africa.
The scheme was such a hit that pupils wanted to carry on even after fundraising had ended, and the school was given a health and wellbeing award at the Children and Young People's Services Awards, organised by Aberdeen City Council.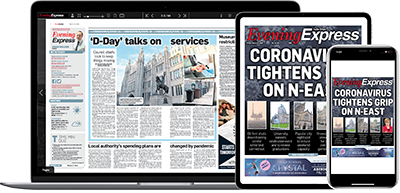 Help support quality local journalism … become a digital subscriber to the Evening Express
For as little as £5.99 a month you can access all of our content, including Premium articles.
Subscribe