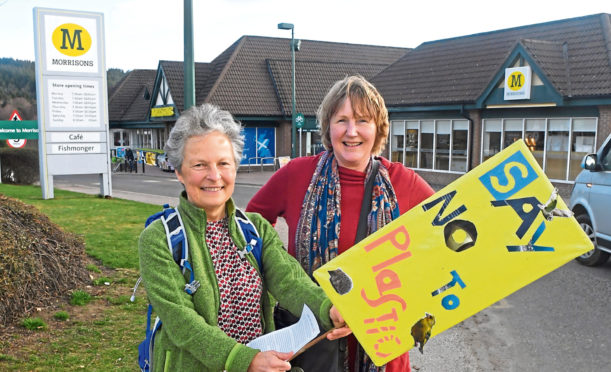 A group of protesters gathered at north-east supermarkets to campaign against the use of plastic packaging.
The group protested outside Morrison's and Tesco in Banchory in a bid to urge stores to cut down on plastic waste.
Organiser Fiona Hope said: "Everyone we spoke to agreed with us that it is time to stop this unnecessary plastic packaging and return to paper bags.
"We are encouraging everyone to leave the packaging in the supermarket after the checkout."