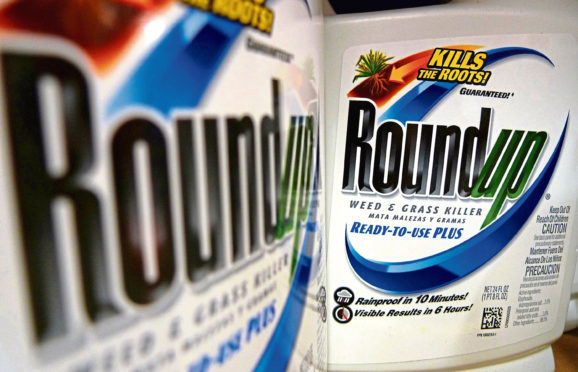 Residents of a north-east community have started a petition against the use of a controversial pesticide.
Lynne Digby, of Tillydrone, has complained to Aberdeen City Council about their use of the weedkiller RoundUp around homes, parks and schools.
The mum-of-two has written to the authority over her concerns about the chemicals contained in the spray. Lynne has joined with fellow resident Karen Cargill to take the issue further.
She said: "I believe that the council are overusing RoundUp.
"I filed a freedom of information request, and found out that Aberdeen City Council sprayed 3,700 litres of Monsanto Roundup Glyphosate for the year 2016-17.
"I understand that the team need to use some pesticides to keep the gardens under control but it shouldn't be used as a means to avoid cutting the grass.
"The precautions of using it are on the bottle, and it is being sprayed as kids are walking to school."
The product has made headlines in America after a man claimed his terminal cancer was caused by repeated use of the pesticide and its ingredient glyphosate.
A jury ruled in the man's favour, ordering the parent company Bayer to pay him $289 million (£227m).
A spokesman for Bayer said: "There is no cause for concern, it has been approved for years by every regulating body in the world.
"The jury made a decision that was not supported by scientific evidence or regulatory evaluation."
An Aberdeen City Council spokesman said: "We are aware of and have responded to concerns about this pesticide following a court ruling in the US.
"Aberdeen City Council constantly reviews its operations and its use of chemicals and materials in public places.
"This product is very closely licenced and governed and we await guidance on whether there will be any changes in its permitted use."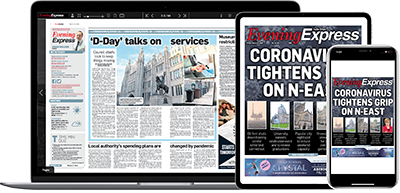 Help support quality local journalism … become a digital subscriber to the Evening Express
For as little as £5.99 a month you can access all of our content, including Premium articles.
Subscribe