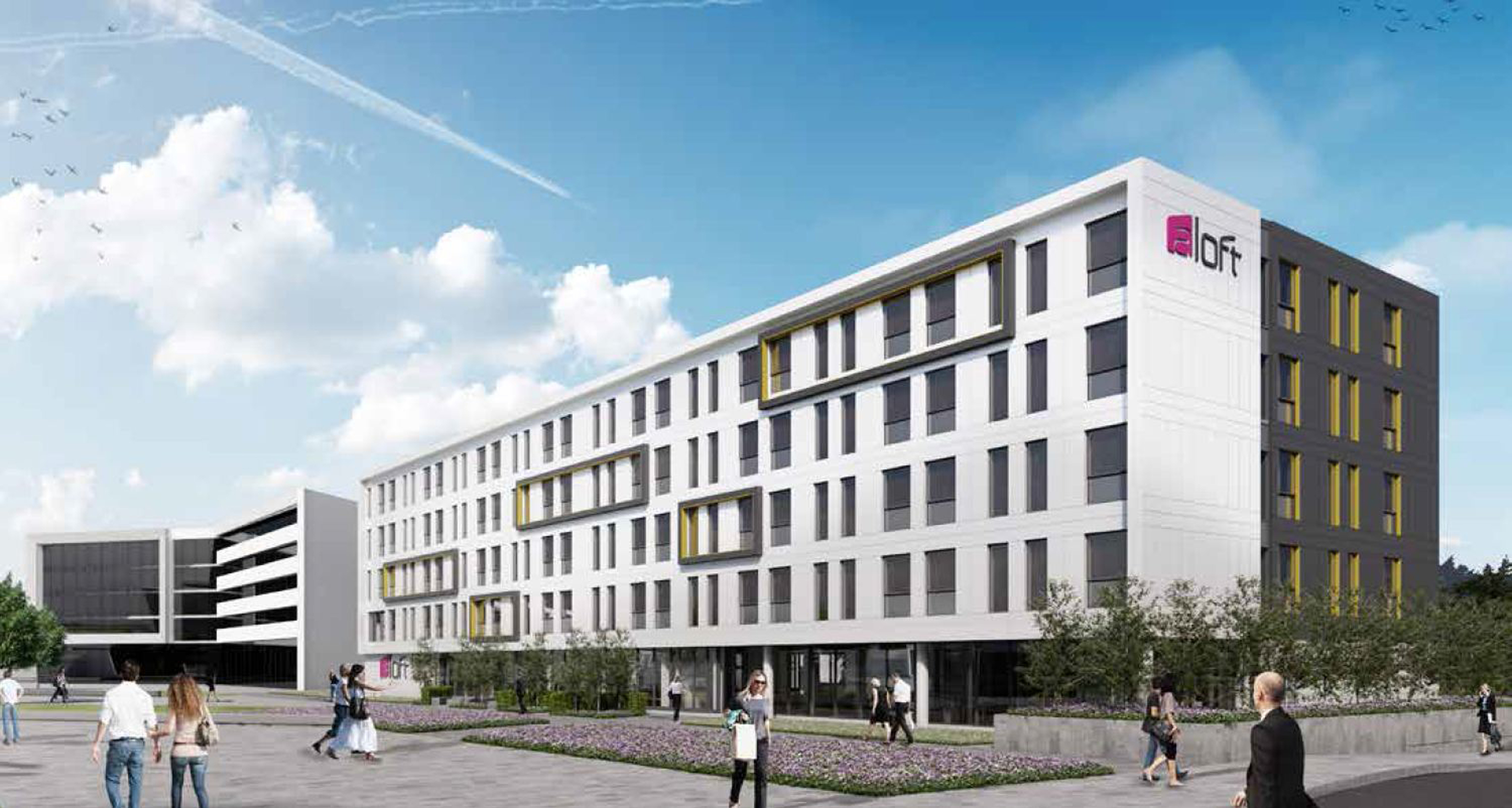 Plans have been unveiled for a 150-bedroom hotel which take into account a future runway extension at Aberdeen's airport.
Henry Boot Developments has lodged an application to create the four-storey building, which would be operated by Aloft Hotels.
The hotel would be no more than 18 metres tall because it sits directly adjacent to the flight path of Aberdeen International Airport.
The developers have said the proposals take into account the possibility of extending the airport's runway in future.
New images have been released showing how the plush hotel could look.
An open plan reception, lounge and bar forms the main area.
A total of 90 car parking spaces would be provided, with 10 for motorbikes.
The proposed Aloft hotel would be the third of its kind in the UK. The others are in London and Liverpool.
A statement sent to city council planners on behalf of Henry Boot Developments states: "The height restriction takes account of the current plans for a potential runway extension, however, at this stage no planning permission has been submitted.
"This restriction combined with the set ground level means the building should not exceed 18 metres in height."
Aberdeen International Airport said there were "no immediate plans" for an extension to the runway but said it was "likely" that bosses could look to take on such a project in future.
A spokesman said: "We welcome this new development along with the new Aberdeen Exhibition and Conference Centre, which is a hugely exciting project for our local community and the North-east as a whole.
"While there are no immediate plans for us to extend our runway, it is important that any development being constructed in close proximity to the airport considers the likely possibility of runway expansion in the future.
" We're pleased that the proposed plans for the hotel have taken this into account."