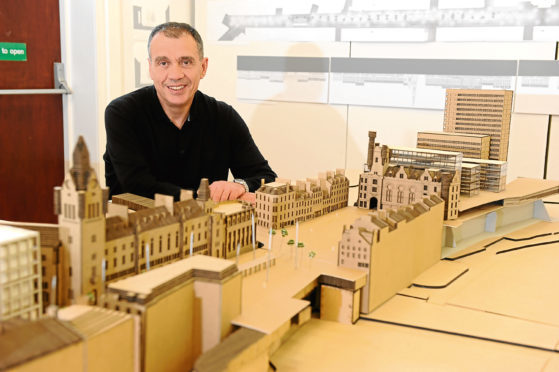 A professor at an Aberdeen university has said schools should be teaching pupils about the built environment from a young age to encourage more people to take up architecture.
Gokay Deveci, a professor of architecture at the Scott Sutherland School of Architecture at Robert Gordon University (RGU), said to The Times that adding the subject to the curriculum would inspire students from different backgrounds to take up the profession, and go on to shape "cities of the future".
He believes if the subject was taught from a young age, it would make the current length of a degree redundant, as students would be equipped with much of the knowledge they need already.
Speaking to The Times, professor Deveci said: "The more of us who participate in debating, shaping and mending the cities we live in, the better they will be, and the more reflective of our communities they will be too.
"It is a fundamental problem that the built environment is not being sufficiently taught in Scotland's primary and secondary schools.
"Architecture is everywhere but nobody teaches kids how to understand and enjoy it.
"There is a danger that architectural education risks becoming an expensive and a lengthy intellectual indulgence."
The plea follows a report published last year by trade body Universities UK showing the lack of diversity in the area – women made up only 37% of architecture undergraduate and masters students last year, while ethnic minority students totaled 21%.
The discipline itself is also declining in popularity – with the number of students enrolling in architecture, building or planning undergraduate programmes down almost 17% on 2006 figures, according to a report released last year.
Professor Deveci added: "Architecture, like medicine, has always attracted the brightest and best of our young people.
"Students are talented but I don't think they really understand what the profession involves."
Stewart Henderson, president of RIAS Scotland, said there was a responsibility to support any positive encouragement for people looking to study the subject.
He added: "Introducing the art of architecture to schools would make an important contribution to the pathway to architecture."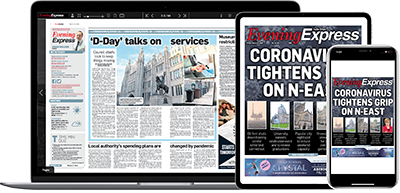 Help support quality local journalism … become a digital subscriber to the Evening Express
For as little as £5.99 a month you can access all of our content, including Premium articles.
Subscribe