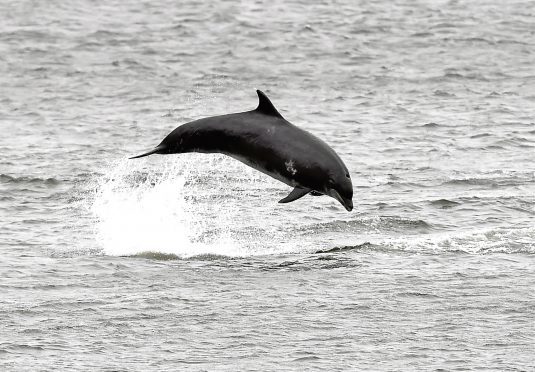 Police are investigating several incidents where boat operators have gone too close to wildlife such as dolphins, orcas and humpback whales.
It comes after incidents around the country, including at Aberdeen harbour and St Cyrus National Nature Reserve.
The Scottish Government-led Partnership for Action Against Wildlife Crime Scotland (PAW Scotland) is urging boat and marine craft operators to respect marine wildlife, or risk endangering themselves and the mammals, as well as facing criminal charges, and a fine of up to £5,000.
There have been reports of boats causing problems with dolphins at Chanonry Point and at Aberdeen Harbour, while members of the public have raised concerns about boats going too close to humpback whales seen recently at St Cyrus National Nature Reserve.
Concerns have been raised over other incidents in Broughty Ferry and Shetland.
Sgt Andrew Mavin, Police Scotland wildlife crime co-ordinator, said: "We've received several reports of boat operators getting far too close to cetaceans, sometimes apparently following them to get a good photograph.
"These animals are extremely powerful and people shouldn't get too close for obvious reasons.
"I encourage anyone witnessing a suspected crime to contact police Scotland on 101 as soon as possible.
"Details of the boat or craft are essential to help us identify the operator."
The whales, dolphins and porpoises which frequent Scotland's coastline are protected under the Conservation (Natural Habitats) Regulations 1994.
Dr Fiona Manson, marine ecology adviser with Scottish Natural Heritage (SNH) said: "I'd encourage anyone visiting the coast for wildlife watching to read the Scottish marine wildlife watching code."
The code can be found at www.snh.gov.uk/marinecode .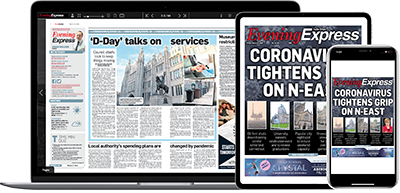 Help support quality local journalism … become a digital subscriber to the Evening Express
For as little as £5.99 a month you can access all of our content, including Premium articles.
Subscribe