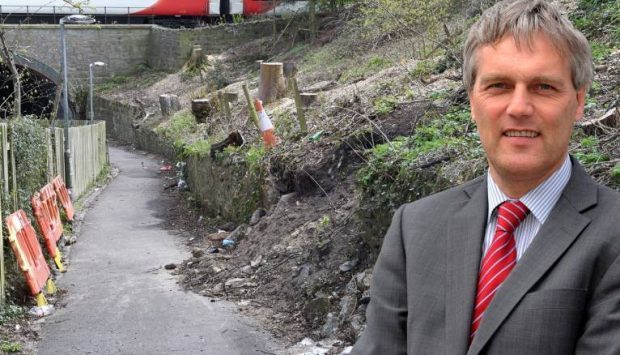 An Aberdeen council chief came under fire today after it was revealed £200,000 of public funds are being spent on repairing a wall on his land.
The cash had been awarded to fix a boundary wall on property owned by Aberdeen City Council's finance boss Willie Young.
Authority bosses have now launched an "urgent" review into why the work did not go through a committee for discussion, saying there was a "serious failing" by council officers.
The work in question was being carried out on Wellington Brae to repair a wall alongside a cycle track.
Cycle pathway body Sustrans, which is partly funded by tax-payer money, agreed to provide the cash for the work at the property in Ferryhill.
The Land Register for Scotland lists William Young and his wife as landowners of the site.
Cllr Young said he was unsure who owned the land despite council officers telling him he was the land owner.
He said: "Council officers asked me about getting on with the work but I said yes because they told me it was my land, but it isn't up to me to check land titles – it's up to them."
Cllr Young said his "personal integrity is not in question".
A Sustrans spokesman said it had awarded the council money to carry out preliminary works on the site in 2015/16.
He added: "It is the responsibility of our project partners to undergo the necessary procurement procedures required for the works undertaken."
SNP Councillor Graham Dickson, who represents the Ferryhill area, said: "This scandal is a total outrage for the taxpayer as millionaire Cllr Willie Young is allegedly the beneficiary of public money to maintain his own land.
"This revelation needs to be fully investigated to ensure there has been no misuse of public funds."
Bernadette Marjoram, the council's interim director of infrastructure, said the repairs were first considered in 2016.
"The Wellington Brae cycleway repairs were first considered by officers of the Council in 2016 following storm damage.
"Aberdeen City Council acknowledges the project did not subsequently follow the required governance procedures and was not presented for committee approval at any stage in the process. This is a serious failing by Council officers and therefore an urgent review is under way. In light of this, work has been suspended.
"The project, which was to be fully funded by Sustrans, was instigated by staff of the Planning and Sustainable Development service in conjunction with Sustrans on the basis the section is part of a national network.
"It should be stated no works were requested by landowners in the area surrounding the path and nor did any landowner seek funding for repairs.
"At this stage the ownership of the land is in question. Aberdeen City Council is urgently seeking to establish clarity in this respect.
"To reiterate, no elected member of Aberdeen City Council was given the opportunity to consider the Wellington Brae project at committee or was party to any decision taken."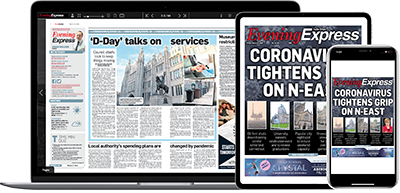 Help support quality local journalism … become a digital subscriber to the Evening Express
For as little as £5.99 a month you can access all of our content, including Premium articles.
Subscribe