A probe has been launched after a prisoner posed for selfies in a north-east prison and posted them on Facebook.
Robert Wemyss – who was handed a 10-year prison sentence in 2013 for trying to kill three police officers – even used the social media site to label a fellow prisoner a "grass" in a short video.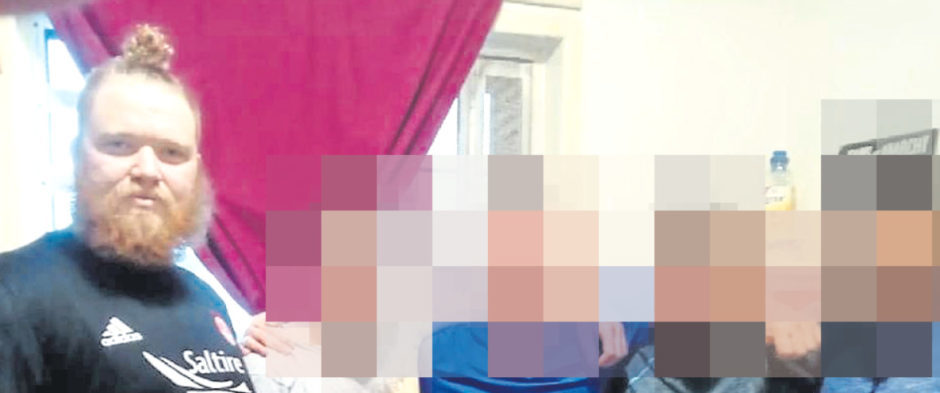 He was just 22 when he was given the extended sentence at the High Court in Dumbarton in March 2013.
On his profile the crook even referred to HMP Grampian as "The Grampian Resort" and posted pictures of prisoners sunbathing.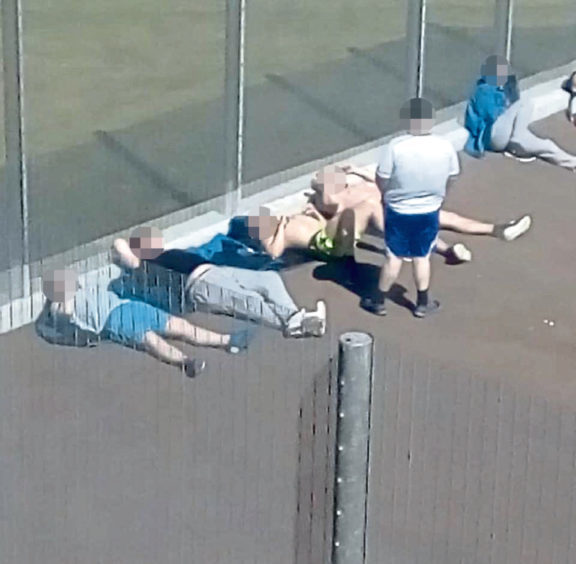 North East MSP and Scottish Conservatives justice spokesman Liam Kerr said: "People will be disgusted that a man who tried to kill three police officers is free to lark around on social media like this. Prisoners should not have access to mobile phones – let alone a Facebook page."
After a trial in Aberdeen in January 2013, Wemyss was found guilty of car theft, dangerous driving and attempted murder.
In July 2012, he stole a BMW X5 from Concraig Park, Kingswells, and drove along footpaths and grass verges as he pursued the police through several streets.
The thief overtook a bus and pursued an unmarked police car, which he crashed into – and then drove at the three officers when they got out of the vehicle.
A whistleblower told the Evening Express Wemyss had posted several updates on Facebook since August 13 under the name Robert Dons.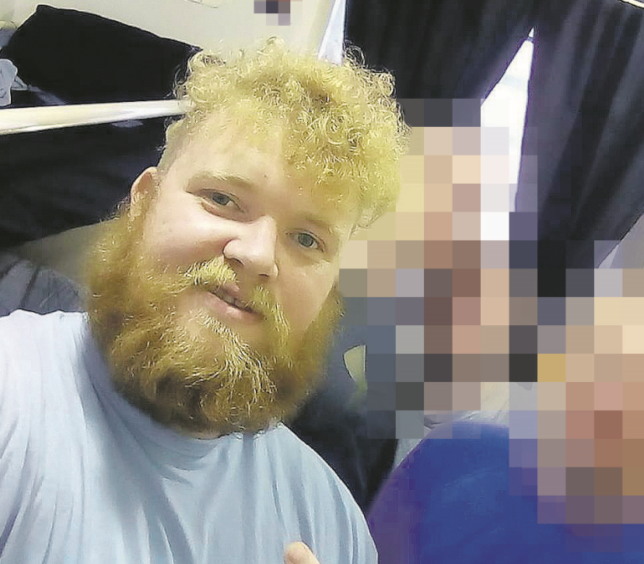 Three posts showed him posing with other inmates inside the Peterhead superjail, while another showed views from the prison with the accompanying tagline "The Grampian Resort".
One post contains a 12-second video in which another prisoner is referred to as a "grass".
In a comment beneath it, the Robert Dons profile said: "He will see what happens soon."
It is understood the Scottish Prison Service (SPS) has matched the Robert Dons profile to Wemyss and an investigation has been launched.
The Facebook profile was deleted yesterday afternoon – just hours after its profile picture had been changed.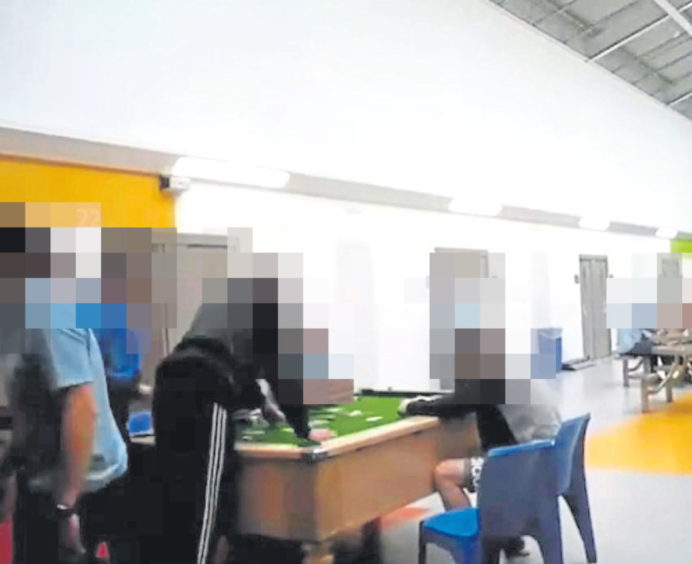 An SPS spokeswoman said the service does not discuss individual cases but added: "We do not permit access to the internet and therefore to social media sites. SPS cannot close social media profiles.
"Upon identification of a profile for a prisoner, we request removal from the site.
"The SPS only has the ability to investigate and request removal of Facebook accounts proven to be accessed while a prisoner is in our care.
"The possession of a mobile phone in prison is a criminal offence.
"If we receive information to suggest prisoners are in possession of such devices we will take all appropriate action and report it to the relevant authorities."
Mr Kerr added: "The ultimate aim must be to stop these devices getting into prisons in the first place."