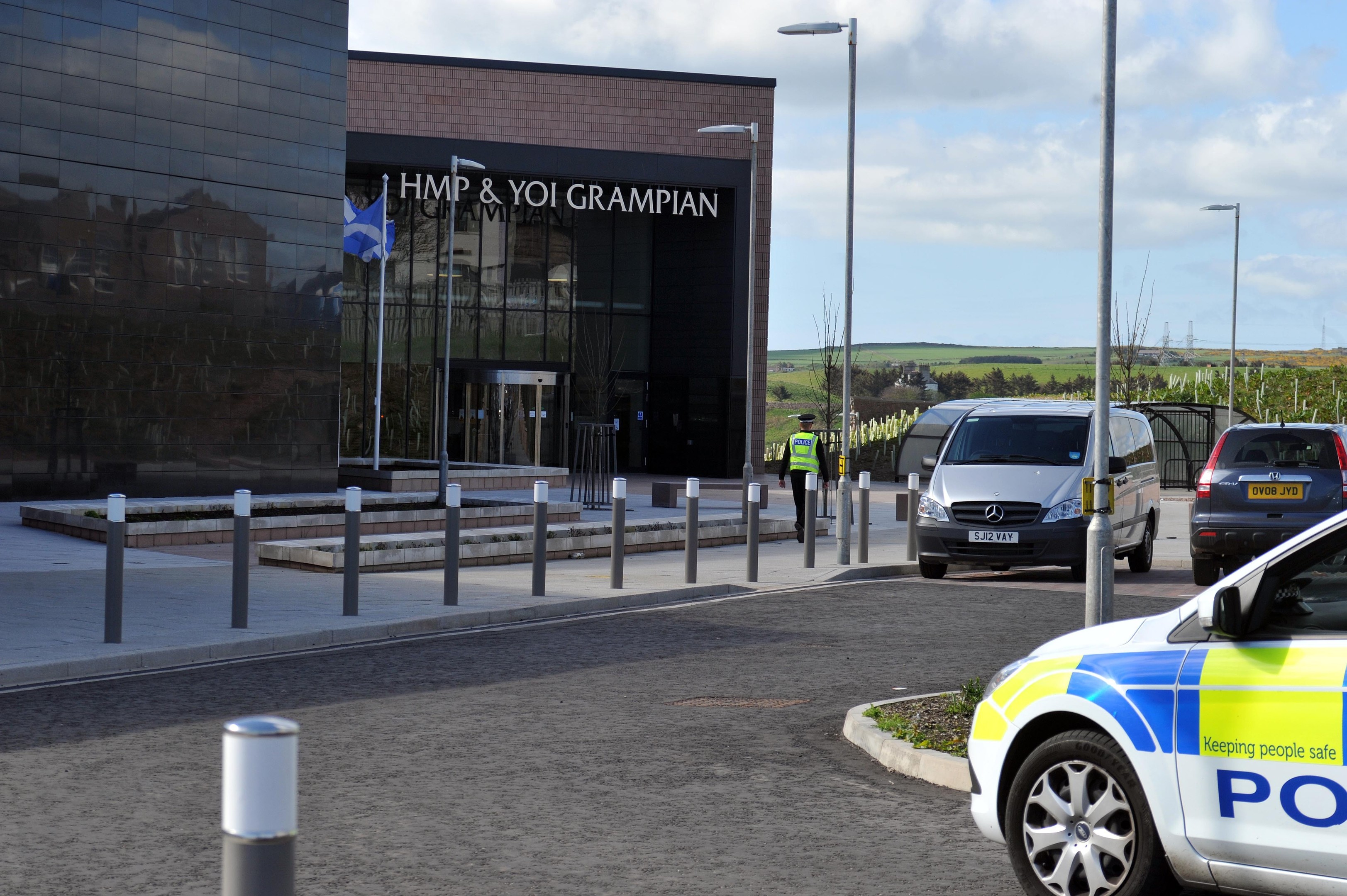 Inmates warned officers they would end up losing control just hours before a riot.
On May 13, 2014, criminals drinking home-made hooch barricaded themselves inside the C section of the Ellon wing at HMP and YOI Grampian.
After a row broke out between inmate Barry Dyker and a prison warden over a game of cards, Dyker and fellow prisoner Patrick O'Neill warned him there would be trouble.
Jurors at Aberdeen Sheriff Court were yesterday told about the tensions inside the prison through a lengthy joint minute of agreement which was read aloud.
The document formed part of the case against six men who are currently on trial accused of taking part in the riots.
Robert Gill, 26, from Newburgh, Stephen Sim, 31, from Stonehaven, Michael Stewart, 31, from Forfar, Dominic Jordan, 30, from Merseyside, Sandy Mundie, 30, from Aberdeen and 33-year-old George Thomson, from Aberdeen, are all alleged to have been part of a "mob" of "evil" men who acted together to instil terror into fellow inmates and prison officers.
The men all accept they were prisoners at the time the riots occurred but deny any involvement.
Yesterday fiscal depute David Bernard told jurors the build-up to the riots started at around 1.15pm when Mr Dyker asked if he could speak to a manager.
Prison warden Jordan Hodge informed the inmate he was too busy, to which Mr Dyker replied "when this place riots, you'll be the first to get it".
Prison officer Andrew Wright was then patrolling within section B a short time later when he approached Dyker, who was playing cards.
The court heard Mr Wright instructed the prisoners to return to their cells but Dyker refused and insisted he was going to finish his card game.
Mr Bernard said: "On being instructed again by Mr Wright to return to his cell Barry Dyker proceeded to throw the playing cards on the floor and began shouting and swearing and saying words to the effect 'who do you think you are coming up here and trying to change things, you will never change it, it is an Aberdeen jail'."
The court heard management then came to speak to Dyker, who was sitting at a table with O'Neill.
They informed them that the prisoners were not happy with the routine and the way in which the officers from other SPS establishments were carrying out their duties.
The court heard that evening a group of men stormed the C hall in the Ellon wing wearing masks.
They then barricaded themselves into the section using gym equipment, worktop surfaces and fridges. Weapons were formed using snooker cues and metal poles and items including TVs were thrown across the section.
Giving evidence yesterday Mr Hodge said it was only hours later officers in riot gear were able to "take back" the prison.
Both O'Neill and Dyker have since admitted their parts in the riots.
The trial, before Sheriff Andrew Miller, continues.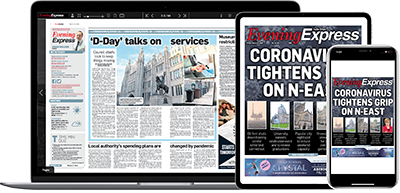 Help support quality local journalism … become a digital subscriber to the Evening Express
For as little as £5.99 a month you can access all of our content, including Premium articles.
Subscribe