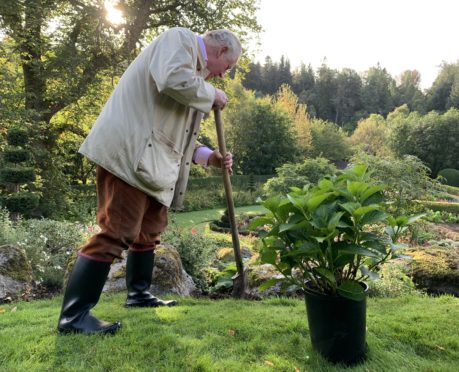 The Duke of Rothesay has been digging deep at his north-east home as part of a campaign to encourage people to learn more about plants.
Prince Charles planted a hydrangea in the grounds of his home at Birkhall on Royal Deeside to signal his support for the Million Planting Moments campaign.
The campaign, which finishes on Sunday, is being run by the Horticultural Trades Association (HTA) and it is urging people to get out in the garden this autumn.
It promotes the physical and mental health benefits that gardening provides as well as the huge contribution it makes to our environment and communities.
The campaign also aims to educate budding gardeners, regardless of their gardening ability, about where their plants come from and the importance of plant health.
The #MillionPlantingMoments movement online is raising the awareness of the source of healthy plants, which is critical from a biosecurity perspective and because healthy plants will grow well and encourage more planting.
His Royal Highness is a long-time advocate of promoting plant health along with the benefits of plants on the environment.
The HTA hopes the scheme will also build on the army of new gardeners which emerged during lockdown with research carried out by the group finding 49% of the new generation of green-fingered fans being under the age of 45.
HTA president Boyd Douglas-Davies said they were happy that the campaign had the royal seal of approval.
He said: "We are very grateful for the support from The Duke of Rothesay at a time when the benefits of planting and gardening have never been more important both to our environment and climate change.
"Million Planting Moments aims to highlight the huge contribution that plants make to our environment. Anyone can take part, whether they have access to a community space, garden, patio or window box and they can plant anything from trees and shrubs to perennials and bedding.
"Gardening benefits mental health and wellbeing across all generations and this was particularly reinforced during lockdown. Our survey indicates that younger people are gardening more and we need to keep them engaged to have a positive impact on both our environment and on their health.
"We would encourage everyone to visit their local garden centre to find out the best plants for their space and share Million Planting Moments on social media."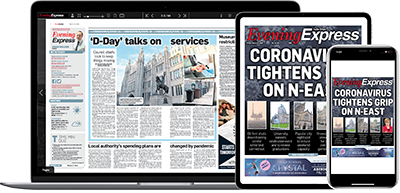 Help support quality local journalism … become a digital subscriber to the Evening Express
For as little as £5.99 a month you can access all of our content, including Premium articles.
Subscribe