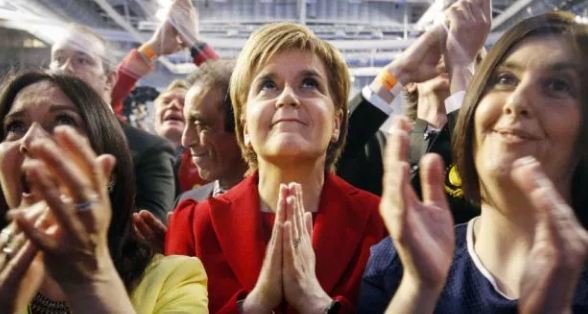 Preparations will now begin for Scotland's second independence referendum, First Minister Nicola Sturgeon has announced.
The decision comes after the UK as a whole voted to leave the EU — but every part of Scotland voted to stay.
Ms Sturgeon said a second independence referendum had been promised in the SNP's manifesto last month in the event of a significant and material change such as leaving the EU against Scotland's will.
She said: "Scotland is now facing the prospect of leaving the EU against our will.
"It is therefore a statement of the obvious that the option of a second referendum must be on the table — and it is on the table.
"I can confirm that, in order to protect our position in the EU, we will begin to prepare the legislation required to enable a new referendum to take place."
Ms Sturgeon said the next steps were to meet with other Scottish party leaders and ask the Scottish Parliament to back her plans.
The SNP does not hold a parliamentary majority on its own.
However, a majority is likely to be made up with the independence-supporting Scottish Green Party.
Speaking at the First minister's residence of Bute House in Edinburgh, Ms Sturgeon said she was confident the UK Government would give the green light to another referendum.
She said: "I think it is inconceivable the UK Government would seek to stand in our way.
"I am going to make sure Scotland has the time to consider these issues and takes the time to move forward as one."
Ms Sturgeon also sought to reassure thousands of EU-born Scottish residents they were welcome in Scotland.
She said: "You remain welcome here. Scotland is your home and your contribution is valued.
"After a campaign that has been characterised in the rest of the UK by fear and hate, my priority in the days, weeks and months ahead will be to act at all times in the best interests of Scotland and in a way that unites, not divides us.
"Let me be clear about this. Whatever happens as a result of this outcome, England, Wales and Northern Ireland will always be Scotland's closest neighbours and our best friends – nothing will change that."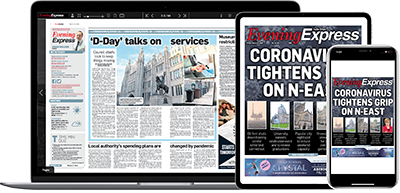 Help support quality local journalism … become a digital subscriber to the Evening Express
For as little as £5.99 a month you can access all of our content, including Premium articles.
Subscribe