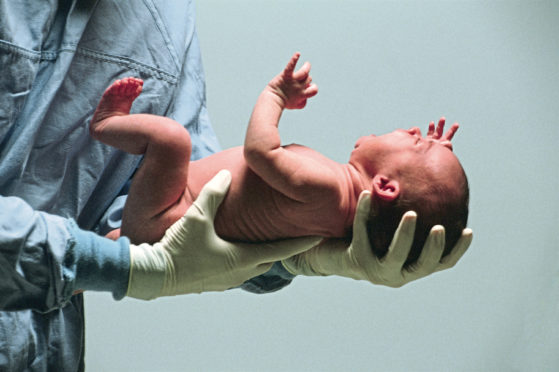 Pregnant women fear having to give birth on the side of a road while being transferred between two north-east hospitals – according to a new report.
The report by the Scottish Government into the state of maternity and paediatric services at Dr Gray's Hospital in Elgin has said that a lack of communication is responsible for women fearing what may take place if they are transferred to Aberdeen or elsewhere.
In the report by the chief medical officer, it states that there was a view that Aberdeen Maternity Hospital (AMH) was a "priority" for staffing.
The maternity services at Dr Gray's were downgraded during the summer, due to staffing issues.
Starting in July, women who were judged to be high or medium risk would have to be transferred to Aberdeen Maternity Hospital or Raigmore in Inverness.
The cabinet secretary has agreed priorities for Dr Gray's Hospital (DGH) with NHS Grampian – including reinstating elective caesarean sections and reducing "unnecessary" transfers to Aberdeen Maternity Hospital.
---
---
At the same time the report was published, NHS Grampian released an update on the treatment level at Gray's, which addressed some of the concerns.
The report by the chief medical officer states: "There is a perception by staff that NHS Grampian sees DGH as an 'add-on' to the main service in AMH with concerns raised about the level of commitment from NHS Grampian management to restoration of the service at DGH.
"Staff were also of the view that the priority for staffing is focussed on AMH, and posts in DGH are a secondary and lesser concern for recruitment.
"There was also a perception that AMH would not be willing to share or rotate staffing because of impact on AMH capacity."
It also said a lack of communication between NHS Grampian and members of the public had led to "rumours" being spread.
It says: "We repeatedly heard from a variety of sources that communication with both staff and public has been poor and women remain confused and lacking confidence in NHS Grampian and the safety of the service provided, for example women were particularly concerned about the risk of delivering at the roadside on a dangerous road during a transfer to Aberdeen Maternity Hospital."
It also said there had been concerns about travelling to Aberdeen, stating: "Concern about travelling long distances to Aberdeen in bad weather is significant and this must be considered as part of the overall safety picture."
Dr Jamie Hogg, the clinical director at Gray's, said: "Our teams continue to run a safe effective service at the hospital and we're still caring for thousands of patients every month.
"Even in the women and children's service here, we still provide a safe service for hundreds of children, infants and mums-to-be.
"The number of births has almost tripled since August, but too often people think the service or the hospital is already or is going to close.
"The hospital is here to stay, and we are determined to see it go from strength to strength.
"As medical professionals and as a community, we have a responsibility to make sure people get accurate information about local healthcare services and that they know they can have complete confidence in the staff at Dr Gray's.
"That's vital and it's one of the reasons we've redoubled our communication efforts – particularly on social media and in our direct contact with patients.
"Our message is simple – if you have any uncertainty about obstetric, paediatric or any other service at the hospital, please get in touch with us directly."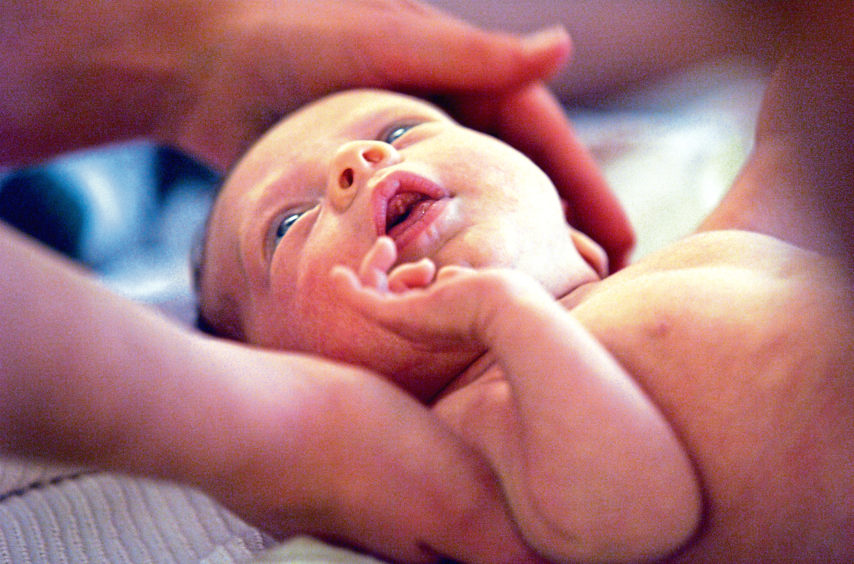 NHS Grampian also released the first phase of its action plan for returning the services to Dr Gray's yesterday.
The board has said that staffing levels have improved in recent months.
The special baby care unit is due to be reopened and the children's ward will be open seven days a week, along with the reintroduction of voluntary caesarean section procedures.
Jeane Freeman, the Health Minister at the Scottish Government, said: "I am pleased NHS Grampian has published its first phase plan for restoring maternity services at Dr Gray's Hospital in Elgin.
"This comes as the chief medical officer's advisory group publishes its own report into maternity services at the hospital."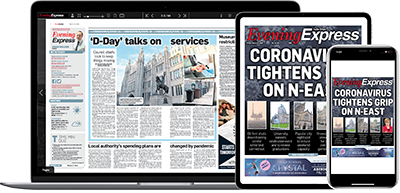 Help support quality local journalism … become a digital subscriber to the Evening Express
For as little as £5.99 a month you can access all of our content, including Premium articles.
Subscribe