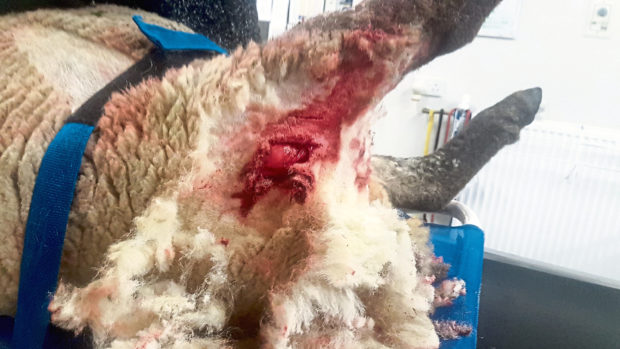 Two farmers have called for more to be done about sheep worrying after three pregnant ewes were attacked – with one later dying.
George Bey and son-in-law Aaron Cahoon, who keep a flock on Blackdog's shooting range, were forced to put down a pregnant ewe after a vicious dog attack a week ago.
The dog, thought to be a lurcher, attacked the trio of animals after herding them away from the rest of the flock, leaving them with bite marks down to the bone.
The pair had to rush the other two sheep for emergency vet treatment, including antibiotics and stitches.
George said: "I'm frustrated because this keeps happening.
"We have had to move the whole flock – around 100 sheep – up the road in case it happens again.
"It's not far but it's just the hassle of it all.
"The vet bills came to around £250 and the sheep we lost was worth around £100.
"The bite marks had torn through her ligaments near the joints so that, had she stayed alive, she would not have been able to walk, so we thought it was the humane thing to do to put her down."
---
---
Aaron helps father-in-law George with the flock, on top of his full-time job at a quarry and his responsibilities as a volunteer football coach.
He said: "I'm an animal lover, I understand that dogs will be dogs and lurchers are taught to hunt but I wish people would use common courtesy to keep their dogs on leads around livestock."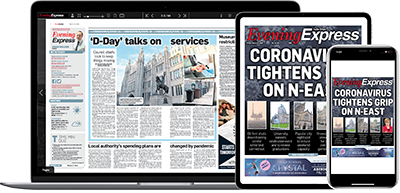 Help support quality local journalism … become a digital subscriber to the Evening Express
For as little as £5.99 a month you can access all of our content, including Premium articles.
Subscribe