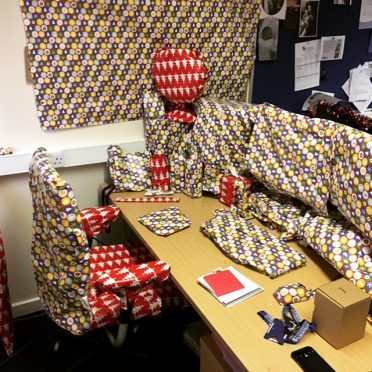 A member of staff at the University of Aberdeen has had every item on their desk wrapped up for Christmas.
At this time of the year the majority of staff and students at the university have already headed home for the holidays, leaving the communications team with a little bit of time on their hands.
And when member of staff took a day off, the office pranksters stepped in to make sure they had a pleasant surprise on their return.
Every single item on the worker's desk was covered in festive wrapping paper, including the keyboard, mouse, phone, tissue box and monitors.
The pranksters even went all out and wrapped up the chair.
Have you carried out any Christmas pranks on your co-workers?