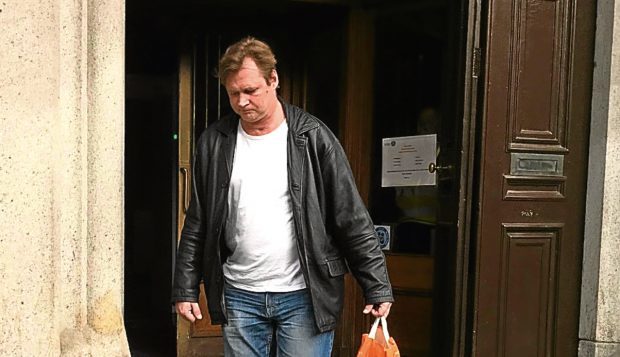 An ex-postman has been ordered to carry out unpaid work after admitting failing to deliver 22,000 leaflets.
Haldors Balodis, 44, appeared at Aberdeen Sheriff Court yesterday where he pleaded guilty to the offence.
The court heard Balodis had been struggling with the workload and decided to take the leaflets – believed to be restaurant flyers – home instead of delivering them – and stashed them in a garage.
Balodis admitted intentionally delaying a quantity of postal packets between November 10, 2014, and March 23, 2015.
The offence was detected when Balodis moved away and someone found the leaflets and took them to a recycling plant where staff raised questions.
Fiscal Depute Colin Neilson said Balodis had been employed by Royal Mail for one year and five months and, that after the 22,000 leaflets were discovered, inquiries revealed they had been due to be delivered by Balodis, who had been working out of Royal Mail's Bridge of Don Delivery Office on the city's Cloverhill Road.
It was said Balodis had spoken to bosses about his workload, but nothing changed as a result.
Defence agent Gregor Kelly said: "I understand he had made it known to his line manager that he wasn't coping."
During the court hearing the solicitor said: "Basically he was overworked and under pressure. In the run-up to Christmas he wasn't coping.
"He'd been in a car accident which rendered him with knee and shoulder fractures. He was struggling.
"His protestations fell on deaf ears. He was at the end of his tether."
Sheriff Christine McCrossan ordered Balodis, whose address was given in court papers as Sceaux Gardens, London, to carry out 65 hours of unpaid work.
A Royal Mail spokeswoman said: "Royal Mail refutes the allegation that this ex-postman was overworked.
"He was carrying out the same role as all our other postmen are asked to deliver on a daily basis.
"We have a zero-tolerance approach to any dishonesty and that stance is shared by the overwhelming majority of postmen and women, who are honest and hardworking, and who do all they can to protect the mail and deliver it safely.
"It is a criminal offence to tamper with or delay the delivery of mail and anyone caught doing so will face serious disciplinary measures and Royal Mail will always seek to prosecute the tiny minority of people who abuse their position of trust.
"The safety and security of mail is of the utmost importance to this business and Royal Mail will not allow the actions of any individual to damage the good reputation of our thousands of hard-working postmen and women."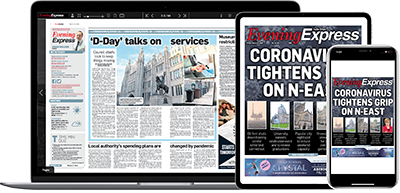 Help support quality local journalism … become a digital subscriber to the Evening Express
For as little as £5.99 a month you can access all of our content, including Premium articles.
Subscribe