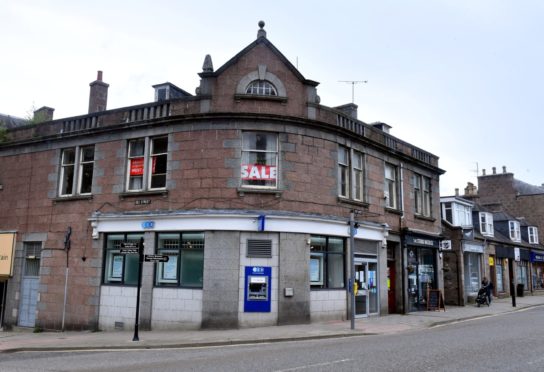 Residents have hit out at plans to axe TSB branches in rural communities leaving pensioners stranded without a bank.
Fourteen branches will be shut across the region – seven in Aberdeen, six in Aberdeenshire and one in Angus.
The bank has announced that 73 of its 135 sites across Scotland will be closed by the end of the year.
North-east politicians have now called for TSB to urgently review its decision which will close down the last bank in some villages or towns.
In Aberdeen, communities in Bucksburn, Culter, Dyce, Kincorth, Mannofield, St Machar, and Torry will lose their local branch.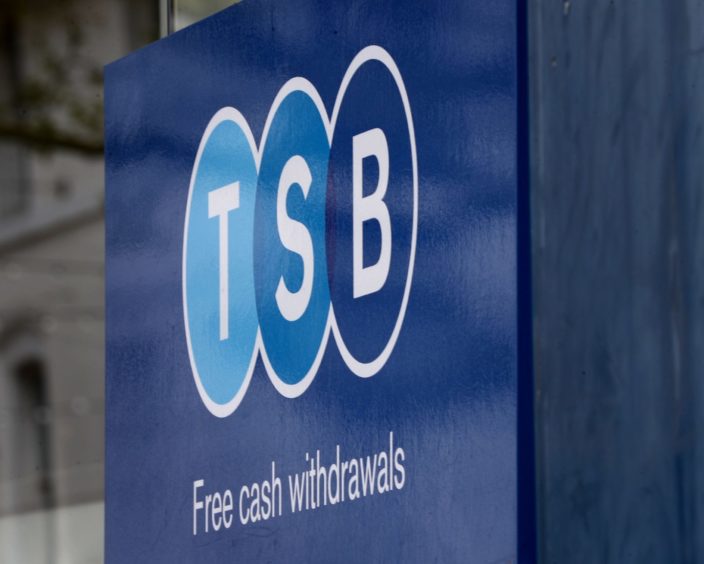 In Aberdeenshire, Aboyne, Alford, Banchory, Huntly, Insch and Turriff will close their doors.
Residents fear that many rural pensioners will be left without a banking service now if they are unable to travel further afield.
And other customers will face long journeys from their home to reach their nearest facility which could take longer than an hour.
Kerry Smith, who volunteers at Home Start charity shop in Aboyne, said: "Elderly people can't all be expected to go online.
"The TSB in Aboyne is the last remaining branch and it is currently only open one afternoon a week.
"The Banchory branch is also closing down, which is where most of the elderly people would head to."
Meanwhile, Bob Calder, who owns Registry Guest House in Peterculter, said: "I bank with RBS, but they closed the branch in Peterculter where I used to do all of my banking.
"Then I went to Westhill but they closed that branch, so people on the outskirts of Aberdeen now have to venture into town to do their banking.
"Closing the TSB branch will definitely take the connection with the bank away for a lot of people.
"It's nice to go into a bank and physically speak to somebody over a counter, and without that, I think more people will be isolated.
"I walk along to the village and use the facilities quite a lot, and you always see elderly people queuing outside so clearly there is a demand."
And Simon Cruickshank, co-owner of The Ploughman and The Richmond Arms in Peterculter, said: "Peterculter is a small community and it is a real shame the branch is closing.
"That's three branches all closed now, which is sad for the elderly people who you see queuing to get in.
"They don't want to use online banking, they prefer going into the bank to get their pension and sort other things out.
"It's another part of the community gone, but the writing was on the wall because the TSB has only been open two days a week for the last while."
Politicians have called for an urgent meeting to help protect services and jobs.
Stephen Flynn MP said: "It is simply unacceptable that four branches are set to be culled from my constituency in Aberdeen South.
"It looks like the same old story from the banks with no consideration given to older folk and small businesses affected – I'll be demanding that a solution is found by TSB when I meet with them alongside Maureen Watt."
Kevin Stewart MSP added: "I requested an urgent meeting with TSB because time and time again with these closures, we see the same local communities and businesses hit the hardest.
"We have to come out of this pandemic together, building back better and the slashing and burning of local bank branches are bulldozing that aim."
In an email to Scottish Conservative MSP for Aberdeenshire West, Alexander Burnett, TSB revealed customers in Aboyne will face a journey of an hour and 40 minutes to Inverurie and back after other branches nearby are to also close.
The bank revealed the Aboyne bank will close in January while neighbouring branches will also shut that month or in February.
Mr Burnett said: "Customers have had the door closed in their face by this response from TSB.
"Leaving customers with a round-trip of almost 60 miles is absolutely disgraceful and I have asked them to reconsider closing branches in Aberdeenshire West.
"Many of these closures are in neighbouring towns in my constituency, leaving customers, especially those in rural areas, completely isolated for banking services."
TSB blamed a "significant change in customer behaviour" for the decision, claiming 4,000 people a day sign up for its mobile banking app.
Bosses promised to invest in remaining banks over the next two years and introduce 50 mobile advisers to serve rural areas.
In a statement, TSB said: "Our focus ahead of the closures is on helping affected customers to adjust to this transition, particularly the most vulnerable.
"We are very conscious that some customers may feel left behind by the pace of change in banking.
"That is why we have programmes in place to provide extra support to those customers who rely on branch banking the most and why we are working with stakeholders to find new ways to support customers and the communities we serve."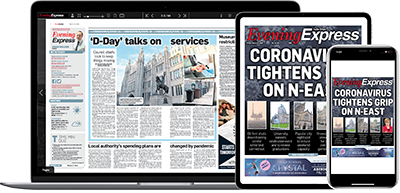 Help support quality local journalism … become a digital subscriber to the Evening Express
For as little as £5.99 a month you can access all of our content, including Premium articles.
Subscribe