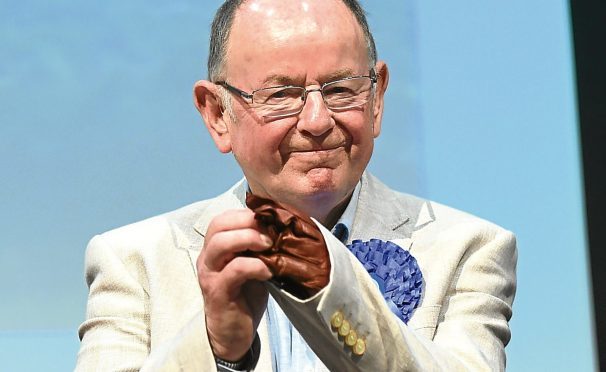 An under fire Aberdeen councillor has been called on to resign from his role as deputy provost immediately by one of his opposition colleagues.
Conservative Tom Mason was elected to represent Rosemount and Midstocket on Aberdeen City Council at the local elections in May.
But he is also now a North-east MSP after the election of Ross Thomson as MP for Aberdeen South.
Cllr Mason said he intends to remain as both councillor and MSP for four years until the next Scottish Parliament elections but has said he will resign as deputy provost over the summer.
The Conservative politician will donate his councillor salary of just under £17,000 to two causes – the Gordon Highlander Museum and the charity Sue Ryder Care.
However SNP group leader Stephen Flynn has led the call for Cllr Mason to stand down immediately from his role as deputy provost.
He said: "He should resign as deputy provost now and let the council appoint someone who has time to do the work.
"I believe that there should be a by-election so that the people of Midstocket and Rosemount can chose someone to represent them properly – I don't think Tom will be able to juggle a dual-mandate for four years.
"But it is utterly inconceivable that Tom should try to keep on a third job as well and shows nothing but contempt for the public and a grasping desire for money and position."
Conservative group leader Douglas Lumsden said: "Cllr Mason currently draws one salary from the council, as deputy provost, a position he will be resigning as soon as his pre-arranged engagements are completed.
"This will be during summer before the next full council meeting.
"Last week, Cllr Mason made clear that his salary would be donated to the Gordon Highlander Museum and the charity Sue Ryder.
"A move which both charities and the communities which they serve have welcomed.
"It's disappointing to see that Cllr Flynn is clutching at straws in a desperate attempt to stir up drama and bickering, both of which residents of Aberdeen have made clear they've had enough of."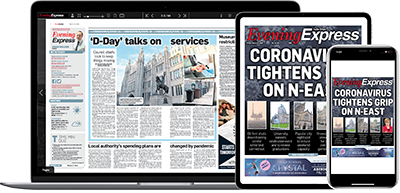 Help support quality local journalism … become a digital subscriber to the Evening Express
For as little as £5.99 a month you can access all of our content, including Premium articles.
Subscribe