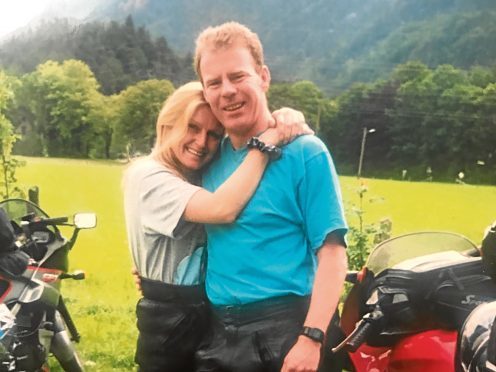 "He was worth fighting for."
The words today of John Alcock's devoted Donna after the policeman died 14 years on from a car crash which left him in a coma.
Pc Alcock was on duty and on his way from Elgin to Balmoral to guard Prince Charles when the police car in which he was a front-seat passenger was hit by another car.
Tragically the policeman suffered a severe brain injury in the crash on August 13, 2003, that left him in a coma that lasted 14 years. The 54-year-old passed away at home last Saturday after suffering from a chest infection.
Donna Alcock, who was by her beloved John's side at their home in Garmouth, near Fochabers, during his last moments, said she "never stopped loving him".
Donna, 54, who changed her surname to her partner's after the accident, said: "I was with him at the end and he was home. John was still a major part of my life. He was worth fighting for.
"John isn't someone you let go of.
"I never stopped loving him." John's sister Rachel Rennie, 52, said: "All John ever wanted was to be a husband, father and police officer.
"The only thing that gives me comfort is he is free. A doctor told us never to give up hope because they know so little about the brain.
"They don't know why some people were able to come back.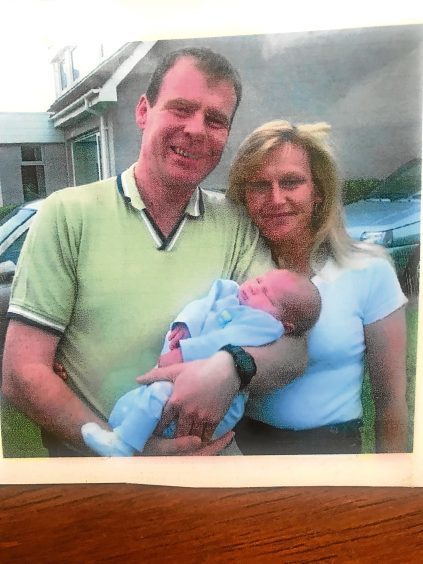 "We accepted what it was, but we never gave up hope.
"The hope always kept me going."
Rachel, who lives in Oyne, near Insch, said their loss is no less difficult than if her brother's death had been sudden.
She said: "If anything it's a little bit harder as you're trying hard to remember him. You think it might be a little bit easier but it's not."
Donna gave up work and took on the fight to get John home from Dr Gray's Hospital in Elgin, where he had spent the first three years of his coma.
An extension was added to the couple's home after John's accident, which was specially adapted to allow the dad-of-one to be treated by his care team, courtesy of the Police Federation.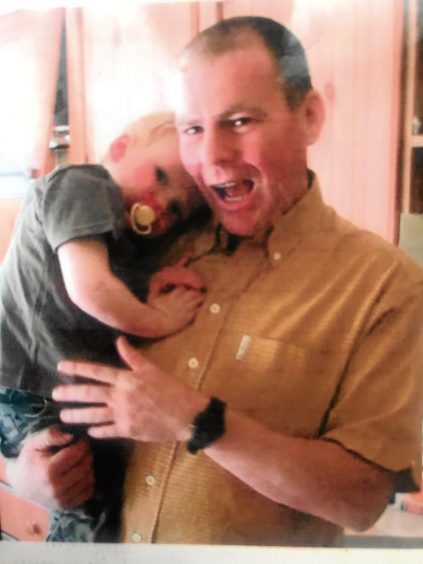 Donna credits the "fantastic" carers and nurses who devoted their working lives to John's care, including one member of staff who worked in their home for more than a decade.
Rachel said: "They had a real understanding of him and his needs.
"They could read his subtleties.
"He was always treated with the understanding that he knew what was going on.
"Most of us feel that he was there but couldn't show us.
"There were times that we could tell that he was there.
"We tried to do as much as possible of what he knew and understood."
The family would sometimes take John to see Elgin City Football Club play and to the beach, in the hope that he could pick up on familiar sounds. Although John never came out of his coma, his family say he responded to their voice and touch.
And he defied doctor's expectations to go from strength to strength while at home – only visiting hospital twice in his time there.
John, the eldest of 12 siblings, moved with his family from Bicester in Oxfordshire to Rothienorman when he was 14.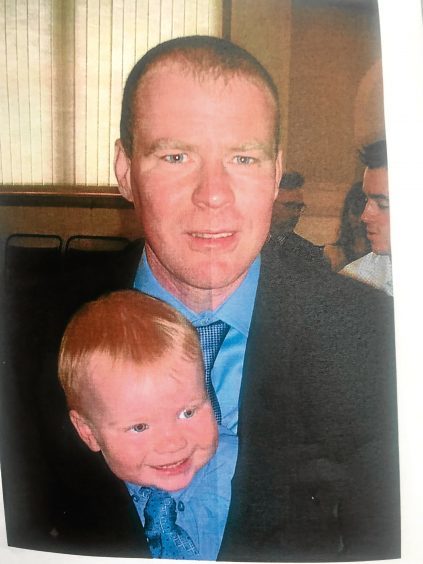 He attended Inverurie Academy and had aspirations to join the police force but was told he needed more life experience.
John joined the Royal Marines, where he became a marine commander, initially based in Arbroath. He later decided to try for the police force in 1986, training with Grampian Police and then based across the Banff and Buchan coast.
Due to his background in the Marines, and firearms training, John was often seconded to royal guard duties. He was on his last duty with the firearms on the day of the accident with plans to start his dream job in the dog handling team just days later.
His loved ones said he will be best remembered for his sensitivity, kind and caring nature and being "a real family man".
He doted on the couple's son Callum, 16, who was just two at the time of his dad's accident.
The father-of-one also "adored" Donna's children from a previous marriage, Stacey, 27, and David, 25.
Donna, who met John while at the gym in November 1999 before getting engaged in the year of his accident, said: "He had waited his whole life to be a dad. Callum is coping well, I'm very proud of him. John was a great second dad to Stacey and David." Sister Rachel said: "He was very loyal and took duty and responsibility very seriously.
"He was a real family man."
John's funeral will be held at Fochabers Church at noon on Friday, with all who knew him welcome to attend.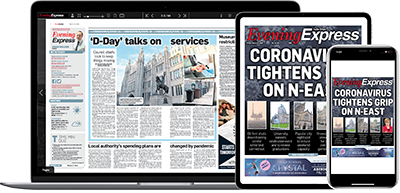 Help support quality local journalism … become a digital subscriber to the Evening Express
For as little as £5.99 a month you can access all of our content, including Premium articles.
Subscribe