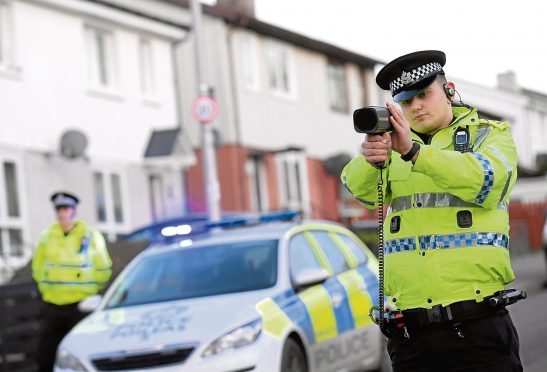 Police today praised the public for their support during a crackdown on speeding drivers in an Aberdeen community.
Officers carried out the operation in and around Northfield, where they focused on a range of different issues in the community.
The operation saw four drivers spoken to and three people arrested.
The day of action was held following concerns raised by residents in the area.
Officers were on hand with speed guns outside Bramble Brae Primary School on Cummings Park Drive, checking if vehicles were roadworthy, and that they were being driven within the limit. Speed checks were also carried out on Provost Fraser Drive, Springhill Road and Provost Rust Drive.
Four drivers were stopped and given verbal warnings regarding their speed.
Parking and speed checks were also carried out near primary schools in the area at both start and finishing times for pupils to ensure people were driving responsibly.
As well as carrying out road safety observations, officers also targeted violent crime in the area.
During the day, three people were arrested on outstanding apprehension warrants, and one person paid an outstanding court fine.
While in the area, police officers visited all licensed shops and bars, and dealt with any issues that they might have.
Sergeant Graeme Allan said: "The operation was carried out directly as a response to concerns raised by the local community and I would like to reassure our residents that we will continue to focus our efforts in these areas.
"I would like to thank members of the public for their support and continue to urge people to contact us regarding any concerns they have on Crimestoppers on 0800 555 111."
Police Scotland regularly carry out road safety operations in Aberdeen, to ensure drivers are adhering to the speed limits.
Last week, officers were at Airyhall Primary School speaking to motorists as part of their annual road safety week.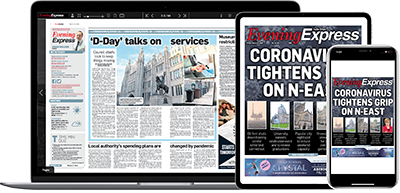 Help support quality local journalism … become a digital subscriber to the Evening Express
For as little as £5.99 a month you can access all of our content, including Premium articles.
Subscribe