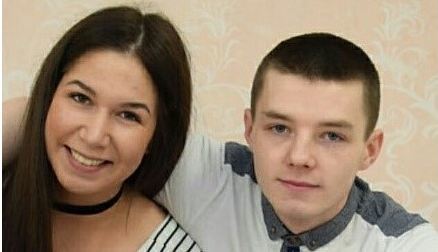 A missing persons case relating to a North-east family remains open – three days after police first publicised their appeal.
Mark Hendry, 21, Daniela Do Vale Goncalves, 21, and their two children Mark Hendry Jnr, 15 months and two-month-old Chantelle Hendry were reported missing from the Fraserburgh area.
Police first appealed for information on Thursday night and, the following morning, there was a message posted on Ms Goncalves' Facebook page to say the family were on holiday and safe.
Later on Friday, Ms Goncalves broadcast a live Facebook video stream that showed the four sat at a table outdoors.
She said they were in Lisbon on holiday and everyone was safe and well.
Police said such postings can be "extremely useful" but wanted the family to walk into a police station so officers can check everything is okay.
A Police Scotland spokesman this morning said: "This remains a live missing persons' appeal."
Previously, Sergeant Martin MacDougall, said: "Inquiries were launched as the result of a well-intentioned and legitimate concern call made by a partner agency.
"As highlighted in our earlier appeals for information, while social media can be extremely useful in tracing missing people, we have to be completely satisfied of the welfare of all those reported before we stand down our investigations, in particular when young children are involved."
He added: "In the case of any missing person, our ultimate aim is to ensure that those who have been reported missing have come to no harm when genuine concerns are raised.
"We are still in the process of officially confirming the exact location of the Hendry family with assistance from international counterparts and will provide an update as soon as we can."