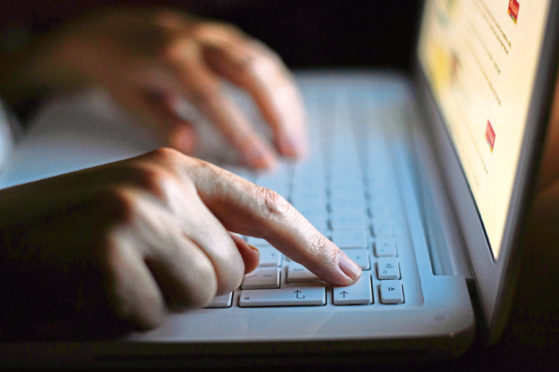 Police have warned people to be aware of scammers for the fourth time in as many weeks after it emerged three city residents were conned out of a total of £1.2 million.
Officers are so concerned about the sums being targeted they are holding a fraud information day on Monday.
Criminals are phoning their victims – usually elderly or vulnerable people – claiming to be from their banks.
They convince targets their account is at risk and urge them to transfer their funds to a "safe" account, which actually belongs to the fraudsters.
In their latest warning, police urged Aberdeen residents to know the signs of a scam.
A Police Scotland spokeswoman said: "Older people are often more exposed to being targeted, with the average age of reported victims 75.
"Although older people often do report that they have been a victim, research shows that seven out of 10 people do not tell anyone about it. "With stigma clearly one of the biggest barriers to stopping these criminals, it is crucial we talk about the issue more and encourage people to report their concerns."
In late May, police warned residents to be on their guard after a "small number of victims" was scammed out of £1.2m.
However Police Scotland has seen scammers target victims across the country.
A spokesman said: "Police Scotland receive numerous calls in relation to victims being scammed out of life savings. In Aberdeen, three elderly victims lost in excess of £1m between them."
Just a week before those scams, Detective Sergeant Stuart Murray of Police Scotland's economic crime unit, spoke to the Evening Express about the lengths scammers will go to.
He said: "If they are successful, they will try to con that victim again. They will phone the following day and ask for more.
"Banks will never ask for your PIN, your digital banking password or anything like that."
Monday's fraud awareness event is at the Clydesdale Bank, Queen's Cross, Aberdeen, between 10am and 2pm.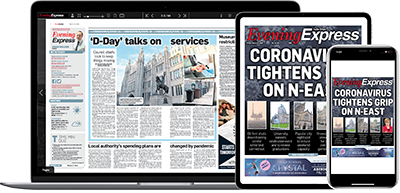 Help support quality local journalism … become a digital subscriber to the Evening Express
For as little as £5.99 a month you can access all of our content, including Premium articles.
Subscribe