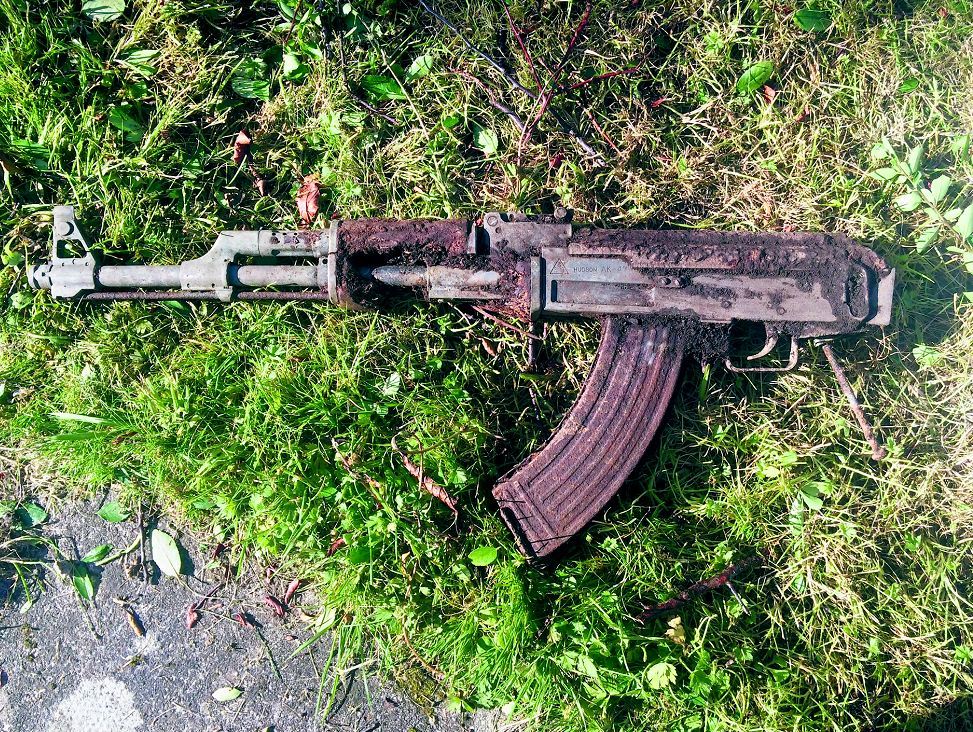 A GARDENING crew working in Aberdeen had a shock  – when they uncovered a gun buried at a North-east home.
The AK-47 was uncovered during levelling work for a summer house in a city suburb.
The weapon was found by workers at a house in the Cults area.
Police were called and were at the scene for an hour carrying out inquiries.
It was later established the AK-47 was a replica.
Crimmond resident Richard Whyte, 48, of Whytestar Gardening Services, said: "I was on my way to Westhill for supplies when I got a call from our digger driver, who was digging out foundations.
"He said he'd found a gun.
"I thought he was joking but he said, 'I'm serious… what should I do?'
"I told him to phone the police immediately."
Richard's business partner Graham, 33, of Greenstar Gardening Services, arrived at the site just minutes after the discovery.
He said: "I'd just come back with the tipper truck for a load.
"It was big surprise to see the gun.
"It was metal and really heavy.
"It looked like it had a wooden handle but it must have disintegrated because it had been in the ground for so long."
The dummy weapon – found on Friday  – is believed to have been buried for a number of years and was badly corroded.
A Police Scotland spokesman said: "At no time was there any danger to the public.
"Inquiries are ongoing."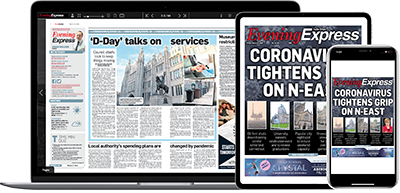 Help support quality local journalism … become a digital subscriber to the Evening Express
For as little as £5.99 a month you can access all of our content, including Premium articles.
Subscribe