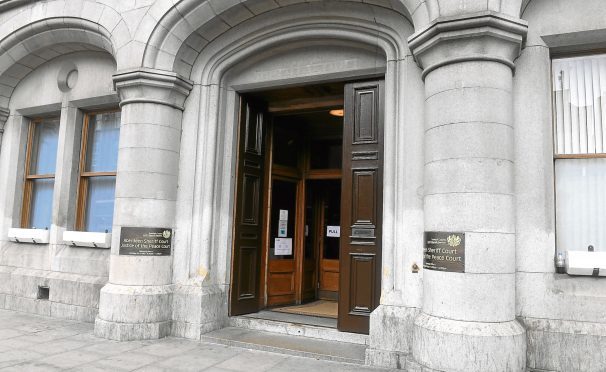 A police inspector has been banned from the road after colliding with another officer on a bicycle, leaving him seriously injured.
David Howieson was handed an eight month ban and a £670 fine after he admitted a charge of careless driving.
Howieson, 36, admitted driving without due care or attention on the A944 Aberdeen to Alford road, near the unclassified road to Mill of Bandley, and failing to observe a cyclist in front of him in sufficient time to avoid a crash.
The incident took place on December 24 last year.
The court heard that the cyclist, also a police officer, was on his way home from work at the Alford Police Station, while Howieson was driving home after his shift in Aberdeen.
The court heard the crash happened after 5am and conditions were cold, with strong winds. It was also said that a light sleet had begun to fall.
Fiscal depute Marie Irvine said: "The next thing he recalls is waking up on a wet road surface in the recovery position at which point he was suffering from a sore chest and back."
Just before 5.50am Howieson called police to say he had been involved in a collision with the other man.
Miss Irvine said Howieson was noted to have said to a witness that he "thought he had given the cyclist enough room."
She added that he was taken to Aberdeen Royal Infirmary to be treated for fractures to his sternum and vertebrae as well as lacerations to his face and abrasions to his legs. He has since made a full recovery.
Defence agent Les Green said his client was "clearly distraught" about what happened and said: "This is an unfortunate tragic accident."
He asked Sheriff Mungo Bovey to accept that the weather conditions had played a part.
He added: "It would appear that the man is very sympathetic to my client and bears no grudge, and is very understanding of what happened."
Sheriff Bovey said on sentencing Howieson, whose address was given as care of Professional Standards Department, Police Scotland, that he viewed it at the more "serious end" of careless driving.
A Police Scotland spokeswoman said: "Police Scotland acknowledges the decision of the court. A report will be prepared for the Deputy Chief Constable for consideration."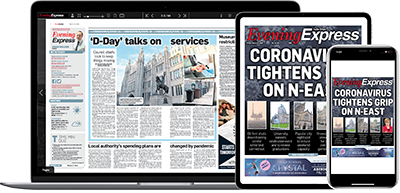 Help support quality local journalism … become a digital subscriber to the Evening Express
For as little as £5.99 a month you can access all of our content, including Premium articles.
Subscribe