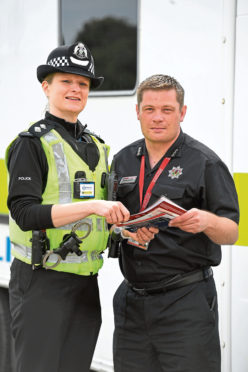 A police-led initiative aimed at reducing youth annoyance and antisocial behaviour has been hailed a success by officers.
Police Scotland, along with partners at Aberdeen City Council and CFINE and the city wardens, took part in the project in Mastrick and Northfield.
Focusing on the Cornhill, Rosehill and Cairncry high-rises in Mastrick, and the Moir and Cummings Park areas of Northfield, a mobile office was available for residents to voice their concerns or speak to representatives from the partner agencies.
Drugs enforcement and road traffic operations were also carried out.
In Northfield, 375 vehicles were checked for speeding on Cairncry Road and Rosehill Drive, with a further 200 checked on Provost Rust Drive and Provost Fraser Drive.
PC Richard Arton, who is based in Mastrick, said: "We were delighted with the community response to our engagement events at the high-rise flats at Cairncry.
"Over the course of the operation we had more than 130 local residents come and speak to us about the issues they felt needed tackling. This also included around 30 youngsters.
"Fire service representatives spoke to residents about fire safety and large and electrical items that had been left in communal areas were removed by the council."
Northfield-based PC Katie Humphries said: "We were encouraged by the engagement we had with residents in Northfield.
"Youth annoyance and antisocial behaviour are issues we hear about that cause concern for local residents and was something we were keen to tackle.
"We had 30 residents visit us at the police pod for advice on a range of issues and we carried out a number of engagement visits with retailers in the area to offer advice to them.
"It's certainly something we'll look to repeat at a later date in order to help improve the local community."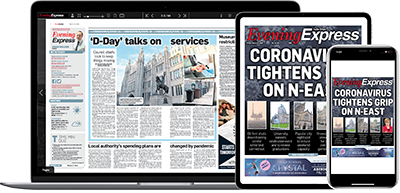 Help support quality local journalism … become a digital subscriber to the Evening Express
For as little as £5.99 a month you can access all of our content, including Premium articles.
Subscribe