Police have caught drivers speeding on Aberdeen's Third Don Crossing.
Officers stopped 15 drivers for a variety of offences including speeding during an operation last Friday.
It comes after ongoing community concerns relating to speeding and careless driving on the new Diamond Bridge and on roads around it.
Sergeant John McOuat, of Tillydrone police office, said: "This operation was launched in response to continued concerns from local residents who are worried about motorists speeding and driving carelessly in the area.
"As a result of the operation 15 motorists were stopped and educated regards minor road traffic offences with three motorists being warned for speeding and two warned for minor road traffic offences."
Sergeant McOuat added: "I would like to thank the vast majority of road users for their continued safe and considerate driving on our roads.
"Please be assured my fellow officers in the Tillydrone Community Policing Team and I treat road safety as a key priority.
"With lighter nights we all want our community to be as safe as possible, and my officers and I will continue to proactively seek out those motorists who are of greatest concern and deal with them proportionately."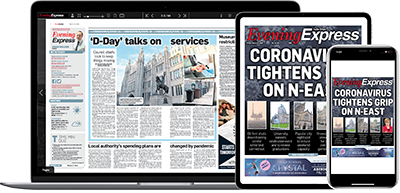 Help support quality local journalism … become a digital subscriber to the Evening Express
For as little as £5.99 a month you can access all of our content, including Premium articles.
Subscribe