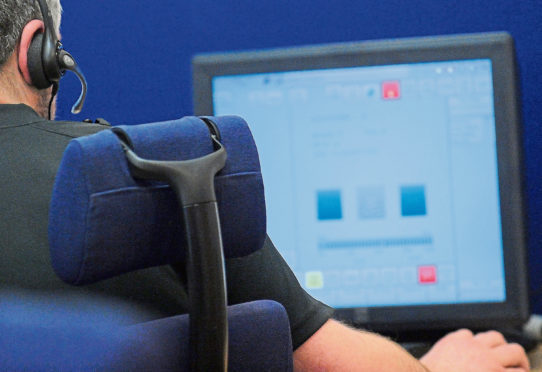 A senior police officer has admitted a move of call handlers out of Aberdeen could have gone better – and paid tribute to the dedication of staff.
Police Scotland's Aberdeen control room and call centre closed in March 2017 and 101 and 999 calls have since been answered in Dundee.
Inspectors have now published an independent report assessing how the move went.
HM Inspectorate of Constabulary in Scotland (HMICS), which carried out the review, said the move was "delivered in a well-planned, well-managed and safe manner" but said there was "a lack of effective engagement and communication with staff in Aberdeen".
It added that, while communication had improved in the year leading up to the move, "there remained a high degree of uncertainty and resistance to the extent most staff affected by the transition genuinely believed the planned changes would not take place."
Assistant Chief Constable Nelson Telfer told the Evening Express: "We accept we could have done things better with communication in the run-up to this change. We did better when the Inverness centre closed as we were able to put what we had learned from the Aberdeen move into practise."
For the first time, the report has revealed a crime and incident management unit was set up in Aberdeen at the time of the unit. It suffered problems recruiting staff and is to close this month.
ACC Telfer said the unit undertook work that could not be done in Dundee and it was always the intention to close it this month.
He added: "I wish to pay tribute to all the staff who were involved in this tranisition for their professionalism, dedication and commitment. I welcome this positive report from HMICS which acknowledges the ways in which we have strengthened our call handling system.
"I am particularly pleased that HMICS has recognised improvements in our call answering performance and in morale and confidence among staff."