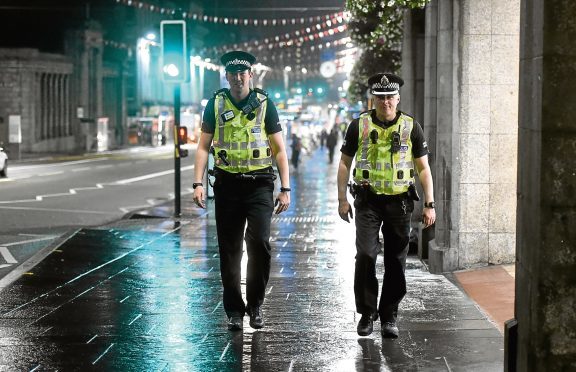 An unregistered bouncer was caught out during a police operation at pubs and clubs.
Several teams of officers from Police Scotland's licensing team carried out unannounced spot checks on 14 licensed premises in Aberdeen city centre on October 27 and have now announced the outcome.
Working alongside security industry inspectors, police asked door supervisors to prove they were registered with the Security Industry Authority (SIA) – a requirement of working on the doors of bars.
"Around 30 door supervisors were checked, with the overwhelming majority working with the proper licence and complying with conditions," said a Police Scotland spokeswoman.
She added: "However, the teams did detect an individual working without a valid SIA licence, which is a criminal offence and a report will be submitted to the Procurator Fiscal."
The operation follows a similar initiative attended by the Evening Express in September when Licensing Inspector Kenny McGeough checked licensees had the proper health and safety procedures in place.
Police Scotland North-east Division Licensing Sergeant Gill Flett said: "By no means do we want to deflect from the extremely positive results of this operation and the supportive response we had from both security staff and licence holders.
"However, proactive operations like this are crucial to ensure that individuals take responsibility for ensuring they are fit and proper to protect the public."
SIA investigator Paul Lucas said: "We get out on to the streets regularly to make sure the people who are there to protect the public are properly licensed.
"It's crucial that door staff have the correct licence and training so they can fulfil their important role; unlicensed security staff working illegally can be a danger to the public."
He added: "This latest operation has been a valuable experience all round.
"We got to talk to a lot of security staff and venue managers, and handed out SIA leaflets on recognising child sexual exploitation and safe physical intervention for door staff.
"I would like to thank everyone who took part in this important operation."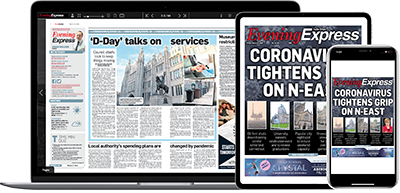 Help support quality local journalism … become a digital subscriber to the Evening Express
For as little as £5.99 a month you can access all of our content, including Premium articles.
Subscribe